NYC Soda Ban May Only Target 8% Of Consumers, Mostly The Obese, Less So The Poor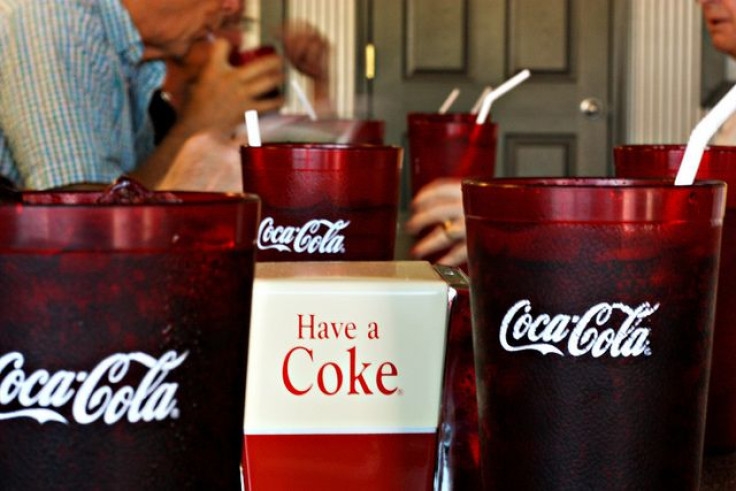 A Columbia University study predicts that few soda drinkers would be impacted by the proposed NYC ban, but the controversial bill could reduce calorie intake for many obese individuals. The analysis was based on national trends in sugary drink consumption.
"Our findings are clear: a law like this would address one of the fundamental causes of obesity-the growing portion size of sweetened drinks," said lead author Dr. Y. Claire Wang, an assistant professor of Health Policy and Management at Columbia University's Mailman School of Public Health.
Most experts agree that sweet drinks have contributed to America's current obesity and diabetes epideimics. Nearly 650,000 adult New Yorkers are living with diabetes, according to a city health department report released on Monday. The report states 5,500 NYC residents are killed each year by the disease.
Proposed by NYC Mayor Michael Bloomberg in June 2012, the soda ban restricts the size of sugar-sweetened beverages in restaurants to 16 oz. Although the plan was approved by the NYC Board of Health later that fall, the State Supreme Court blocked the measure right before it was implemented in March of this year.
The court is revisiting the case this week.
According to this study, 60 percent of Americans consume at least one sugary beverage each day, but only eight percent of these consumers purchase drinks larger than 16 oz. from a restaurant. These findings were pulled from dietary records in the National Health and Nutrition Examination Surveys. About 19,000 records from 2007 to 2010 were examined.
Given the low price of soda beverages, it is no surprise that low-income Americans tend to purchase greater proportions of surgary drinks. Many critics argue the law would disproportionately hurt the poor because people won't change how much they want to consume.
But findings from this study do not support this opinion.
Wang and her co-author Seanna Vine, MPH, found low-income Americans — making less than 130 percent of the poverty line — do drink more soda than richer income brackets, but both groups buy the same number of +16 oz. drinks from restaurants.
"Buying a large soda and drinking it at home costs less", Wang argued, saying that low-income families therefore choose to do this rather than buying big beverages when they go out.
Based on prior studies that examined consumer choices from fast-food restaurants, the researchers predicted that 80 percent of large soda drinkers will opt for a smaller 16 oz. soda under the new policy, while the remaining 20 percent would purchase two of these beverages. This would cut three to four teaspoons of sugar from average daily diet, which amounts to about 60 calories per day for teens and adults.
People who are overweight, especially obese teens and young adults aged 20 to 44, were the most likely to buy super-sized soda at restaurants.
"Although restaurants are free to offer free refills or special discounts on multiple servings, [the proposed policy] is likely to lead to a modest reduction in sugar-sweetened beverage calories and sugar consumed," the authors concluded.
Source: Wang YC, Vine SM. Caloric effect of a 16-ounce (473-mL) portion-size cap on sugar-sweetened beverages served in restaurants. American Journal of Clinical Nutrition. 2013.
Published by Medicaldaily.com