NYS Cancer Charity Lied To Donors, Only Gave 1% Of Its Money To Actual Cancer Patients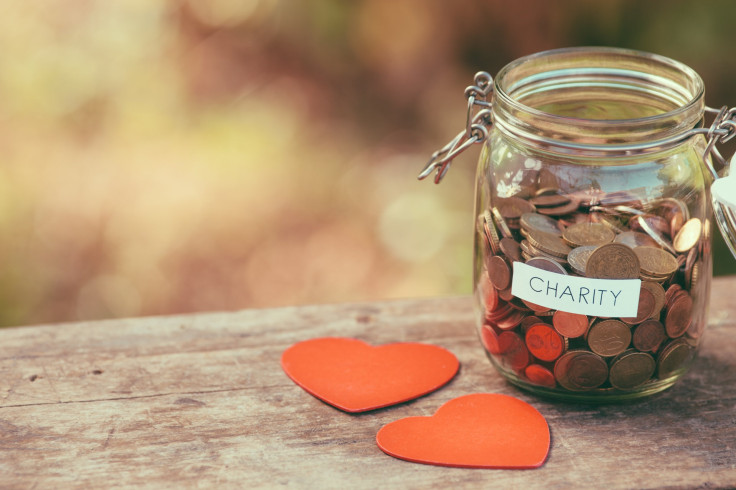 Jubilant as we should be over the news that the money raised by the Ice Bucket Challenge is largely going to either research efforts or to ALS patients directly (87 percent combined), it's worth remembering that there are unfortunately those who would seek to profit on the charity of others.
One of these individuals, according to the New York State Attorney General's Office, is Zvi Shor, 64, founder and one-time president of the National Children's Leukemia Foundation (NCLF). The A.G., Eric T. Schneiderman, is suing the charity and Shor for having misled donors about the charity's services, and for having lied to the state about its financial records and organizational structure.
From 2009 to 2013, the NCLF, according to an investigation by the Attorney General's Charities Bureau, raised $9.7 million from donors, but only provided one percent of those funds, or $57,541, to leukemia patients directly -- the rest had largely gone to the professional fundraisers the NCLF hired (83 percent). Over half a million dollars was sent to the fake research organization run by Shor's sister in Israel (5 percent), or straight into Shor's pockets -- about $1.2 million when accounting for his salary and deferred compensation.
The charity not only pocketed its donors' money for its own self-serving needs, it also allegedly lied to them about what it was being used for. It claimed that it had a bone marrow donor registry, a research center, an umbilical cord blood banking program, and had filed a patent for a new leukemia treatment. Even the paid vacations to Disney World, long considered as a charity staple, were mostly a fiction, the NCLF not having funded such trips in years.
It also filed fraudulent audit reports, with the accountant in question, Shlomo Donn, 35, of Lakewood, New Jersey, rubber-stamping his name on the dotted line without any actual vetting of the NCLF's financial records.
Shor performed this runaround by installing Yehuda Gutwein, 58, and his son Shlomo Shor, 43, as his puppet president and vice president, respectively. Gutwein became president in 2010, after it became public knowledge that Shor was convicted of federal bank fraud in 1999. Prosecutors allege that the operation was largely run from Shor's basement in Brooklyn, which first opened up in 1991.
"Nothing is more shameful than pocketing millions of dollars donated by good-hearted people who just wanted to help children afflicted with a terminal illness," stated Schneiderman in a news release . "My office will continue to identify, investigate, and shutter so-called charities that use legitimate-sounding names to exploit the generosity of New Yorkers and betray the public's trust. Those charitable organizations that do help our most vulnerable citizens, and put donors' money to its intended use, are an essential part of the fabric of our state. I urge New Yorkers to continue giving to the neediest among us, but to give wisely."
The Charities Bureau had already suspended the registration of the NCLF in January 2014. Prosecutors will seek to recoup all the money collected by the organization under false pretense, filing their petition in Kings County Supreme Court on Monday.
Sadly, Shor and the NCLF's actions are only symbolic of a greater trend among many charities.
"Of those funds donated in 2013, $146 million went to organizations' charitable missions, or about 48 percent of the total money raised," read an excerpt from the "Pennies for Charities" 2014 report commissioned by the NYS Attorney General's Office. "[D]onors should know that less than half of the money they contribute through telemarketers is going to the charitable causes they seek to support."
Published by Medicaldaily.com