Obama Administration's $3.99 Trillion Budget: White House Seeks To Negotiate Medicare Drug Prices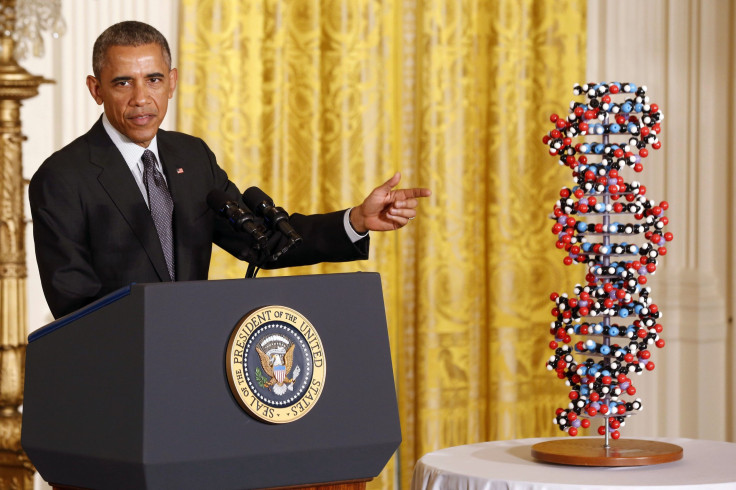 WASHINGTON (Reuters) - The Obama administration said on Monday it would seek authority to negotiate pricing for high-cost drugs under the federal government's Medicare Part D program, which offers private insurance drug coverage for senior citizens and the disabled.
President Barack Obama's new $3.99 trillion budget for fiscal-year 2016 proposes allowing the U.S. Secretary for Health and Human Services to negotiate prices for biotechnology treatments and other high-cost drugs in Part D "to ensure access to and affordability of these treatments."
The move to add negotiating authority on drug prices is likely to draw fierce resistance in the Republican-controlled Congress. Lawmakers prohibited Medicare from negotiating prices directly with drug companies when it created the voluntary Part D program under former President George W. Bush in 2003.
Biotechnology treatments, or biologics, are generally patented genetically engineered drugs, often consisting of large molecules like antibodies, that can be more effective than traditional medicine.
But they can also come with higher prices as they are more complex to manufacture. Some biologics play a role in precision medicine, which seeks to better tailor treatments to individual patients based on their genetic makeup and other influences. Obama last week proposed $215 billion in government funding to support genetic-based treatments under his Precision Medicine Initiative.
The president's proposal on allowing drug price negotiations follows a campaign by private-sector insurers and pharmacy benefits companies against Gilead Sciences Inc's $84,000 hepatitis C drug, Sovaldi.
U.S. payers argued that the cost of the drug, which cures nearly all patients of the liver-wasting disease, could top $200 billion to cover the entire hepatitis C population, an unsustainable sum for society.
Insurers have since managed to win new discounts from Gilead by pressuring rival drugmaker AbbVie Inc to drop its price significantly.
Price negotiation is one of several proposals in Obama's budget plan that the White House said would save $126 billion in Medicare drug payments over 10 years.
The White House said it would also increase discounts on brand drugs in Part D by 2017, three years earlier than under current law, align Medicare drug payments with Medicaid policies for low-income beneficiaries and suspend coverage and payment for questionable Part D prescriptions.
By David Morgan
Published by Medicaldaily.com