Obama Defends His U.S. Economy Performance at G-20 Summit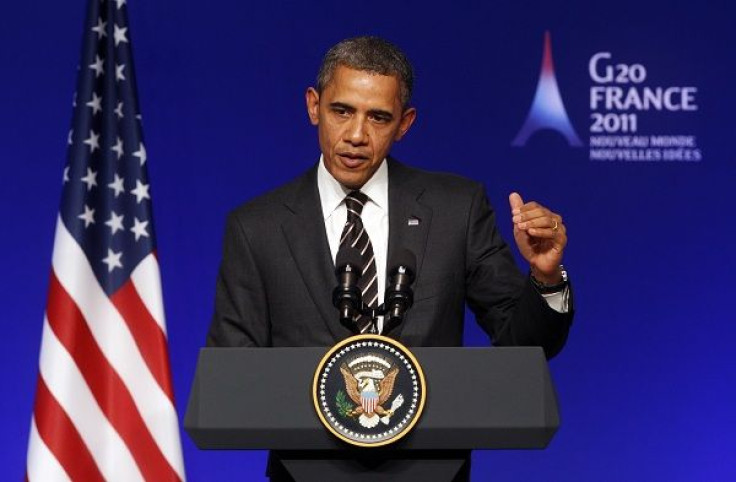 President Barack Obama defended his performance on the U.S. economy on Friday at the G-20 Summit in Cannes, France, reiterating that ever since he took office the economy has been growing.
Obama noted that the U.S. economy had contracted by 9 percent when he took office in 2008, the largest contraction since the great depression. He boasted that about a year later the economy had grown 4 percent and has been growing ever since.
Yet, the President said it's not enough and urged members of Congress to do more and to break rigid ideologies within.
"[I]f we want to grow the economy right now we have to think bigger, we have to do something bolder and more significant," Obama said during a press conference.
Obama's comments come a day after Congress voted down the President's $60 billion infrastructure bill aimed at creating jobs and after an official economic report said the American unemployment rate fell slightly to 9 percent, with only 80,000 jobs created.
Following the press conference, Obama joined France's president Nicolas Sarkozy in a ceremony to celebrate the France-U.S. army alliance.
Published by Medicaldaily.com