Obama Draws Ire for Recess Appointment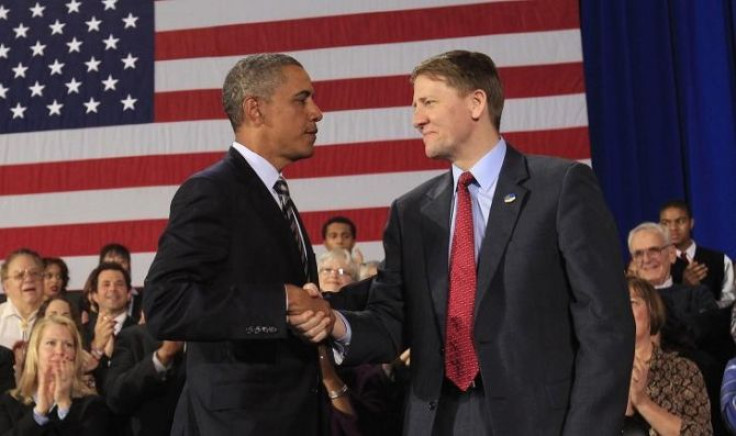 President Obama gave a recess appointment to Richard Cordray on Wednesday to serve as director of the new Consumer Financial Protection Bureau, established by the Dodd-Frank Wall Street Reform and Consumer Protection Act of 2010.
Republicans had vowed to oppose any nominee without reforming the structure of the CFPB first, and immediately fired back.
Senate Minority Leader Mitch McConnell said the recess appointment "threatens the confirmation process and fundamentally endangers the Congress's role in providing a check on the excesses of the executive branch."
House Speaker John Boehner called the move a "power grab."
When the Senate is in recess, the President has the Constitutional authority to make a temporary appointment, called a recess appointment, to high-level policy-making positions in federal departments, agencies, boards, and commissions.
However, what constitutes a recess is up for interpretation. Republicans are pointing to a Justice Department opinion issued in 1993, which determined that unless an intra-session recess lasts longer than three days, it is technically not a "recess," meaning the president can't exercise his Constitutional power to make recess appointments.
House and Senate Republicans refused to officially recess between the first and second sessions of the current Congress, instead scheduling "pro forma" sessions every fourth day.
"Although Republicans will likely challenge the appointment in court, it's hard for me to see the Cordray appointment as more than an aggressive use of executive power in face of the opposition's foot-dragging over confirming a nominee to the CFPB," wrote Sarah A. Binder, Senior Fellow at the Brookings Institution.
Cordray's appointment will last until the end of 2013.
Published by Medicaldaily.com