Obama Raises AIDS Goal to Treat 6 Million People by 2013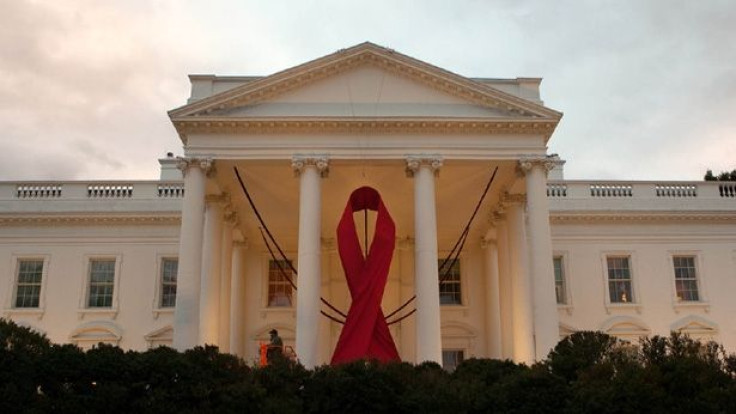 As a gigantic red ribbon hanged from the portico of the White House marking World AIDS Day, President Barack Obama said Thursday the United States will ramp up efforts in the fight against the disease and announced a new goal to help 6 million people to get treatment by the end of 2013.
Obama's made the announcement Thursday at George Washington University. The comments earned a standing ovation from international activists in the audience, including singer Bono from the band U2 and Alicia Keys.
"We can beat this disease. We can win this fight. We just have to keep at it, steady, persistent -- today, tomorrow, every day until we get to zero," Obama said.
Despite the decline of the rate of new AIDS infections around the world, Obama said rates aren't falling in the U.S. where it has been steady for over a decade.
He also announced an additional $50 million for the HIV and AIDS treatment in the country and an additional $35 million for state AIDS drugs assistance programs.
About 1.2 million Americans are living with HIV and new infections among young black homosexual men have increased by nearly 50 percent in 3 years, Obama said.
Obama said he was calling on state governments, pharmaceutical companies, and private foundations to help Americans get access to treatments.
"This is a global fight, and it's one that America must continue to lead. Looking back at the history of HIV/AIDS, you'll see that no other country has done more than this country, and that's testament to our leadership as a country," Obama said.
Click here to read President Obama's Remarks
Published by Medicaldaily.com