Obama Refuses To Hop On Marijuana Legalization Bandwagon, But Clarifies Softening Of Federal Enforcement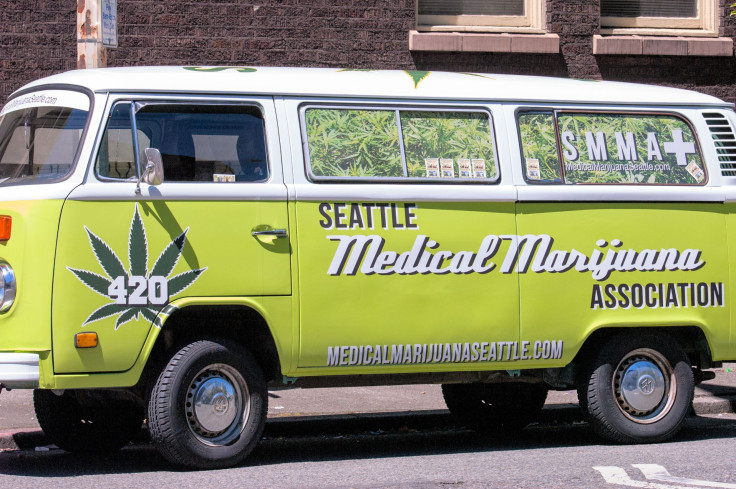 Despite predictions of the imminent fall of marijuana prohibition in America, the Obama administration has no plans to reclassify the drug under federal law.
White House spokesman Josh Earnest said President Obama does not "at this point advocate change" in marijuana's classification as a Schedule I drug under the Controlled Substances Act of 1970, a category of drugs with high abuse potential but no medicinal value. However, the White House signaled it would continue relaxed enforcement of federal marijuana laws as 12 states and the District of Columbia permit marijuana for medical purposes with recreational use recently approved in Colorado and Washington.
Today, more than 90 percent of Americans oppose jail sentences for convicted marijuana smokers while a slim majority support complete legalization of pot, according to the non-profit Marijuana Policy Project. The targeting of individual consumers of illicit marijuana is "not the best allocation for federal law enforcement resources," Earnest said.
Rather, "the priority in terms of dedication of law enforcement resources should be targeted toward our drug kingpins, drug traffickers, and others who perpetrate violence in the conduct of the drug trade," Earnest told reporters at the White House. The statement clarified expectations on federal law enforcement for Colorado and Washington as the states begin to regulate a legal consumer market for marijuana.
Earlier this month, CNN's television doctor Sanjay Gupta, once considered a candidate for Surgeon General, apologized to the public for formerly denying the medicinal value of marijuana. "We have been terribly and systematically misled for nearly 70 years in the United States, and I apologize for my own role in that," Gupta wrote online.
In dramatic television fashion, Gupta recanted his words in a 2009 Time magazine article dismissing the medicinal value of the drug compound, asserting now that the government lacks the evidence to keep marijuana as a Schedule I drug. "I apologize because I didn't look hard enough, until now… I didn't review papers from smaller labs in other countries doing some remarkable research, and I was too dismissive of the loud chorus of legitimate patients whose symptoms improved on cannabis," he wrote.
Gupta says marijuana was first classified by the federal government as a Schedule I substance following the recommendation in 1970 of Secretary of Health Roger O. Egeberg, who was concerned that a lack of scientific research might be hiding a possible epidemiological danger.
Published by Medicaldaily.com