Obama To Send 3,000 Troops To Africa To Tackle Ebola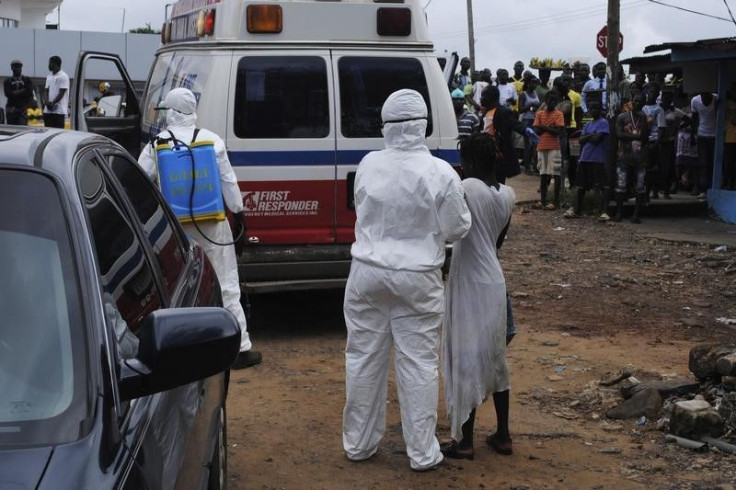 WASHINGTON/GENEVA (Reuters) - The United States announced on Tuesday that it would send 3,000 troops to help tackle the Ebola outbreak as part of a ramped-up response including a major deployment in Liberia, the country where the epidemic is spiraling fastest out of control.
The U.S. response to the crisis, to be formally unveiled later by President Barack Obama, includes plans to build 17 treatment centers, train thousands of healthcare workers and establish a military control center for coordination, U.S. officials told reporters.
The World Health Organization has said it needs foreign medical teams with 500-600 experts as well as at least 10,000 local health workers, numbers that may rise if the number of cases increases, as it is widely expected to.
So far Cuba and China have said they will send medical staff to Sierra Leone. Cuba will deploy 165 people in October while China is sending a mobile laboratory with 59 staff to speed up testing for the disease. It already has 115 staff and a Chinese-funded hospital there.
But Liberia is where the disease appears to be running amok. The WHO has not issued any estimate of cases or deaths in the country since Sept 5 and its Director-General Margaret Chan has said there is not a single bed available for Ebola patients there.
Liberia, a nation founded by descendants of freed American slaves, appealed for U.S. help last week.
A U.N. official in the country said on Friday that her colleagues had resorted to telling locals to use plastic bags to fend off the killer virus, for want of any other protective equipment. Medecins Sans Frontieres, the charity that has been leading the fight against Ebola, said it was overwhelmed and repeated its call for an immediate and massive deployment.
"We are honestly at a loss as to how a single, private NGO is providing the bulk of isolation units and beds," MSF's international president Joanne Liu said in a speech to the United Nations in Geneva, adding that the charity was having to turn away sick people in Monrovia. "Highly infectious people are forced to return home, only to infect others and continue the spread of this deadly virus. All for a lack of international response," she said.
Obama, who has called the epidemic a national security crisis, has faced criticism for not doing more to stem the outbreak, which the WHO said last week had killed more than 2,400 people out of 4,784 cases in West Africa.
"MORE EFFECTIVE"
The president will visit the U.S. Centers for Disease Control in Atlanta on Tuesday to show his commitment. The stepped-up effort he will announce is to include 3,000 military forces and a joint forces command center in Monrovia, capital of Liberia, to coordinate efforts with the U.S. government and other international partners.
The plan will "ensure that the entire international response effort is more effective and helps to ... turn the tide in this crisis," a senior administration official told reporters on Monday, ahead of the president's trip.
"The significant expansion that the president will detail ... really represents ... areas where the U.S. military will bring unique capabilities that we believe will improve the effectiveness of the entire global response," he said.
The treatment centers will have 100 beds each and be built as soon as possible, another official said.
The U.S. plan also focuses on training. A site will be established where military medical personnel will teach some 500 healthcare workers per week for six months or more how to provide care to Ebola patients, officials said.
Obama's administration has requested an additional $88 million from Congress to fight Ebola, including $58 million to speed production of the ZMapp experimental antiviral drug and two Ebola vaccine candidates. Officials said the Department of Defense had requested to reallocate $500 million in funds from fiscal 2014 to help cover the costs of the humanitarian mission. The U.S. Agency for International Development (USAID) will also support a program to distribute protection kits with sanitizers and medical supplies to 400,000 vulnerable households in Liberia.
By Tom Miles
(Editing by Sophie Walker)
Published by Medicaldaily.com