Obama Tells Americans Quitting Smoking is Hard [VIDEO]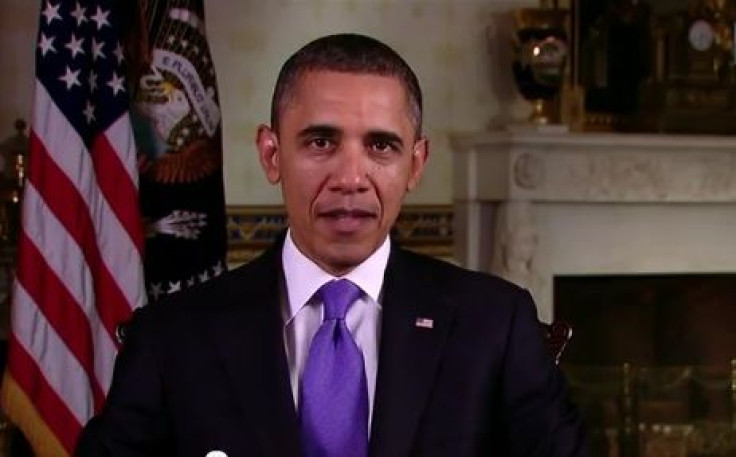 He is perhaps America's most famous person to quit smoking. Today, President Barack Obama used that achievement to call for Americans to put down their cigarettes for good.
During 2011 Great America Smokeout, a national drive to quit smoking led by the American Cancer Society, Obama admitted that quitting the habit is not easy, but encouraged people to help alleviate a problem that remains the leading cause of preventable early deaths in the United States.
"The fact is quitting smoking is hard: Believe me, I know," Obama said on a video released Thursday.
"But we can make it easier, that is why we have resources available through the Department of Health and Human Services," Obama said.
The President cited various programs the Federal Government has created to contribute to the cause, including a law he signed that imposed controversial graphic warning labels on cigarette packages.
Obama acknowledged that "big tobacco companies are trying to block these labels" but vowed to keep the Federal Government's support in reducing the number of smokers in the nation.
Obama was referring to a Nov. 7 ruling by a federal judge who blocked the law, saying the label requirement was unconstitutional because it violated the Tobacco industry's right to free speech.
The legal battle involves the U.S. Food and Drug Administration.
"They don't want to be honest about the consequences of using their products," Obama said referring to the tobacco companies.
Currently, about 46 million people in the United States smoke.
Watch the message Below:
Published by Medicaldaily.com