'Obamacare' Call Center Hires Part-Time Workers, With No Health Benefits; Democrats Predict Success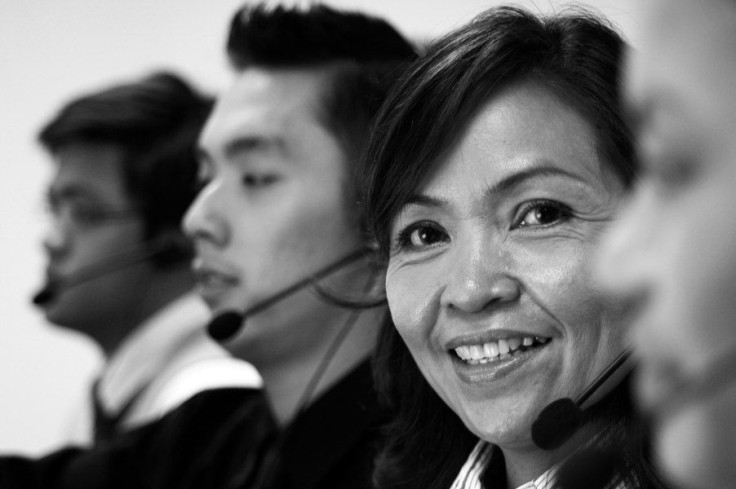 To ensure Americans understand the intricacies of the Affordable Care Act, the Obama administration announced last month it would fund a call center to handle questions from the public.
But without a trace of irony, as many as half the jobs at one call center branch are part-time — offering no health insurance benefits.
In California's Contra Costa County, 7,000 people applied for just over 200 jobs, of which approximately one-half are part-time with no health benefits, "a stinging disappointment to workers and local politicians who believed the positions would be full-time," the Contra Costa Times reported.
Karen Mitchoff, the county supervisor, told the newspaper she "never dreamed [the] jobs would be part-time," calling the hiring process a "comedy of errors."
The jobs had been advertised as full-time with no explanation given by the call center branch for the later change. "I know you were led to believe you would be full-time, but things have changed," a woman hired by the branch said managers told her. "You are actually 'part-time intermittent.'"
The call center branch, one of three located in California, is presently training its employees to handle customer service calls concerning provisions of the Patient Protection and Affordable Care Act of 2010. In particular, calls will answer questions about the health insurance exchanges and federal subsidies, which take effect Oct. 1.
Although the hiring snafu received much attention in conservative news outlets such as The National Review, journalists supporting health reform emphasized the frustration of congressional Republicans, who plan to soon vote to repeal the law — for the fortieth time. On Friday, Republicans in the U.S. House of Representatives will introduce a bill to prevent the Internal Revenue Service from enforcing or implementing any provision of the health care law.
"Public distrust continues of agency that has dozens of powers under Obamacare, and whose actions President Obama has called outrageous," Doug Heye, spokesman for House Majority Leader Eric Cantor, a Republican from Virginia, told reporters. "As an ever increasing number of Americans — including labor unions and moderate Democrats — worry that Obamacare has become a nightmare, it is critical to prevent the IRS from implementing any portion of the law."
However, supporters of Obamacare accused Republicans this week of frustration over the possibility that the health care plan may actually work.
Writing in The New York Times, economist Paul Krugman outlined the three major tenets of the Affordable Care Act.
First, the law ensures access of health insurance to all Americans, even those with pre-existing medical conditions. Second, healthy people must also purchase insurance to balance the risk pool and, third, poorer Americans will receive federal subsidies for premiums, based on income.
"Conservatives should be terrified about this legislation, as it takes effect," Krugman writes this week. "Americans may have had a lot of misgivings in advance, thanks to vast, deliberately spread misinformation — but ...unless the GOP finds even more ways to sabotage the plan, this thing is going to work."
Presently, nearly one in four Americans lack health insurance.
Published by Medicaldaily.com