Obamacare Call Center Workers Explain New Health Insurance Options — While Working For Minimum Wage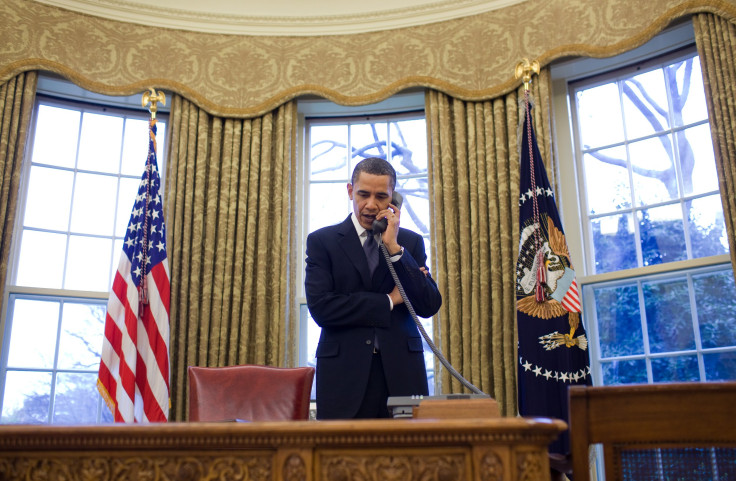 Most of the 800 temporary workers to be hired by Illinois for an "Obamacare" health insurance call center will make $9 per hour, 75 cents above the state's minimum wage.
To open by Oct. 1, the Illinois Health Insurance Exchange will offer plans from six private insurers for coverage beginning in January under the Affordable Care Act. The state expects nearly half a million residents — including businesses and individuals — to be covered next year with a total of 1.3 million of the state's 12.9 million residents covered through the exchange by 2017.
Although offering a bit more to supervisors, most of the positions for "in-house counselors" pay the state's minimum wage, a dollar more than other regional states including Wisconsin, Idaho, Missouri, Kentucky, and Indiana. Following a fingerprint background check and three days of training, Obamacare counselors will advise consumers on coverage plans and eligibility for Medicaid or federal tax subsidies.
The state has already trained 120 new hires, according to Mike Claffey, the governor's spokesman. The training program includes one day of online work followed by two days of on-site instruction from faculty from the University of Illinois at Chicago, who will be conducting sessions in multiple locations around the state. Faculty members were chosen for experience in health care economics, insurance practices, outreach and training, health literacy, and system navigation, Claffey told reporters.
Outside observers say Illinois is preparing for the new health law with alacrity. "The in-person counselor program in Illinois is in really good shape," Chad Shearer, deputy director of the State Health Reform Assistance Network, told CBS News. "They announced their grantee organizations [last month] and immediately on the heels of that they started training."
Of the program, Shearer said "it seems to meet the standards that everybody has been thinking and talking about." His organization, funded by the Robert Wood Johnson Foundation, provides resources to states implementing the new federal health care law. And one of the toughest aspects of implementation for states is training workers filling low-wage jobs to work with complex material about health insurance and federal eligibility for assistance.
Shearer said the best way to train people for these low-wage positions is to use hypothetical case studies, taking the trainee through a variety of possible scenarios. "You can get a lot of people trained in a short period of time," he said, adding that training would continue after the exchange opens Oct. 1.
The mostly low-wage jobs are funded by federal grants and administrated by numerous community organizations in the state, which set their own educational requirements for "in-house counselor" hires. Family Guidance Centers in Springfield, for example, is seeking to hire six workers with high school diplomas or GEDs to make $12-14.42 per hour.
Published by Medicaldaily.com