Obamacare To Cover Breast Cancer Prevention Drugs At No Cost To Patients, HHS Announces [VIDEO]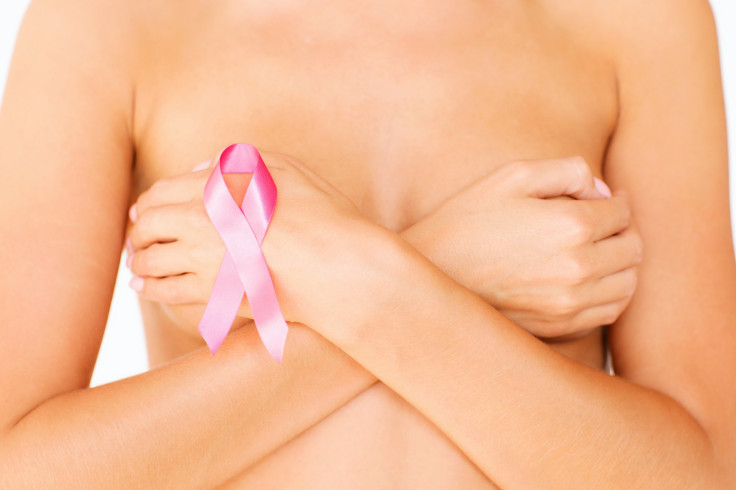 As part of the Affordable Care Act's ("Obamacare") preventive care benefits, medications intended to prevent breast cancer will be fully covered at no cost to patients. The Department of Health and Human Services (HHS) announced the decision early Thursday, according to The Huffington Post. "This policy means millions of women at high risk for breast cancer will know they can access proven risk-reducing medications at no cost to them," said Steve Weiss, a spokesman from the American Cancer Society Cancer Action Network.
Under Obamacare, most health plans must cover preventive services — for instance, vaccines, immunizations, and screenings — without charging a copayment. Until Thursday, chemoprevention drugs like tamoxifen and rolaxifene were not considered preventive services. Now, women who are at higher risk of developing breast cancer will be able to take these medications free of charge. "A preventive service is something that is intended to keep something bad from happening," Virginia Moyer, chair of the Preventive Services Task Force, told PBS NewsHour in October. "What we do as a task force is we carefully evaluate the science. The science that tells us whether a preventive service is going to benefit people."
The Preventive Services Task Force decides what becomes a preventive service. The panel, which is composed of physicians and scholars selected by HHS, recommended that drugs that reduce the risk of primary breast cancer in women be added to the list of preventive services this past September. Since breast cancer is the most common non-skin cancer in women, the task force said, there is adequate evidence from scientific research and clinical trials to conclude that preventive medications significantly reduce the risk of developing the disease. Therefore, adding it to the list of preventive services could help save lives and money by avoiding more expensive cancer treatment later. "Studies show that even modest cost sharing can keep patients from taking advantage of proven preventive tests and therapies," said Weiss, according to The Huffington Post. "By making prevention more accessible and affordable, the health care law is helping people stay healthy and avoid the high costs of treatment after diagnosis."
The actual text of the HHS announcement is below:
The [Preventive Services Task Force] recommends that clinicians engage in shared, informed decision-making with women who are at increased risk for breast cancer about medications to reduce their risk. For women who are at increased risk for breast cancer and at low risk for adverse medication effects, clinicians should offer to prescribe risk-reducing medications, such as tamoxifen or raloxifene. Accordingly, for plan or policy years beginning one year after the date the recommendation or guideline is issued (in this case, plan or policy years beginning on or after Sept. 24, 2014), non-grandfathered group health plans and non-grandfathered health insurance coverage offered in the individual or group market will be required to cover such medications for applicable women without cost sharing subject to reasonable medical management.
Published by Medicaldaily.com