Obamacare Delayed: Healthcare Enrollment Deadline For January Coverage Postponed One Week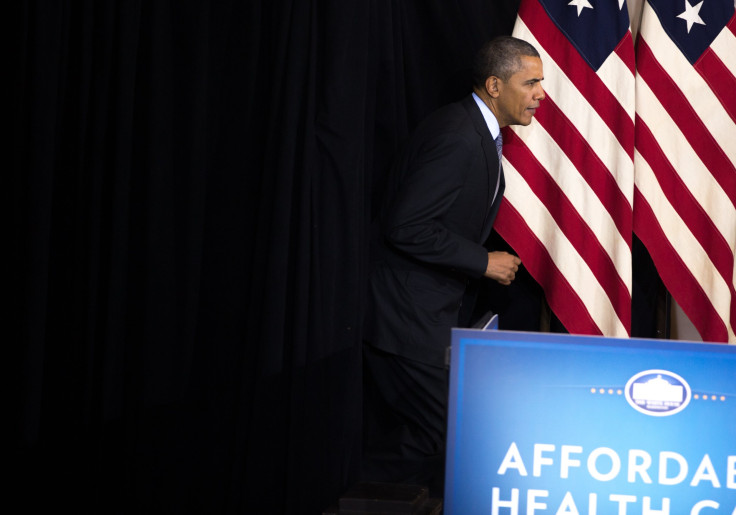 The Obama administration has postponed the consumer deadline for enrolling in a plan on Healthcare.gov for coverage beginning Jan. 1, following continuous trouble with the federal healthcare exchange.
The U.S. Department of Health and Human services "intends to extend the date by which consumers need to enroll in the plan in order to get coverage on January 1st, from Dec. 15 to Dec. 23," Julie Bataille, a spokeswoman for the Centers for Medicare and Medicaid Services, told reporters.
The website's rollout on Oct. 1 proved to be — in Internet parlance — an epic fail. In partisan narratives, conservatives opposed to the Affordable Care Act describe Health Secretary Kathleen Sebelius as an incompetent who would have been fired in the private sector. Conversely, liberals describe the task of building the federal healthcare exchange as a "moon shot," a project never before attempted by man.
To be fair, the federal exchange — serving as the online healthcare exchange for 36 states — intends to do no less than connect to the Internal Revenue Service, Social Security Administration, the U.S. Department of Homeland Security, private health insurance sites, and other complex entities.
Jeff Zients, Obama's new chief economic adviser, is overseeing the salvage operation. On Friday, Zients said the exchange would soon offer a capacity of 50,000 simultaneous users, or more than 800,000 consumer visits per day. "The system will not work perfectly but it will operate smoothly for the vast majority of users," Zients said. Other officials clarified "vast majority" as meaning approximately 80 percent of users at any given time, according to NBC News. The other 20 percent of users would be tougher customers, they said, with more complicated personal situations for the site to process.
The Obama administration says 27,000 people have thus far managed to use the site successfully.
Matt Salo, executive director of the National Association of Medicaid Directors, spoke to the press last week to defend the administration's progress. "Anyone who goes around saying, 'Aw this is just a website — how hard can it be' doesn't know what they are talking about,' he said. "This is not starting up Amazon.com. This is Manhattan project. This is moonshot type stuff."
Meanwhile, the other 24 states operating independently of Healthcare.gov have fared slightly better. To date, 80,000 residents in California have enrolled in a healthcare insurance plan on the state's site, while the District of Columbia's site garnered a total of 565 enrollees — or roughly one of every 1,000 residents in Washington, D.C.
And while Vermont's exchange halted transactions Saturday night for scheduled maintenance, operators were standing by. Visitors to Vermont Health Connect were greeted with this message: "We apologize for the inconvenience. Please note: This website is still available for you to learn more about available health plan options."
Published by Medicaldaily.com