Obamacare Enrollment Hits 5 Million, On Track To Meet End-Of-Month Goal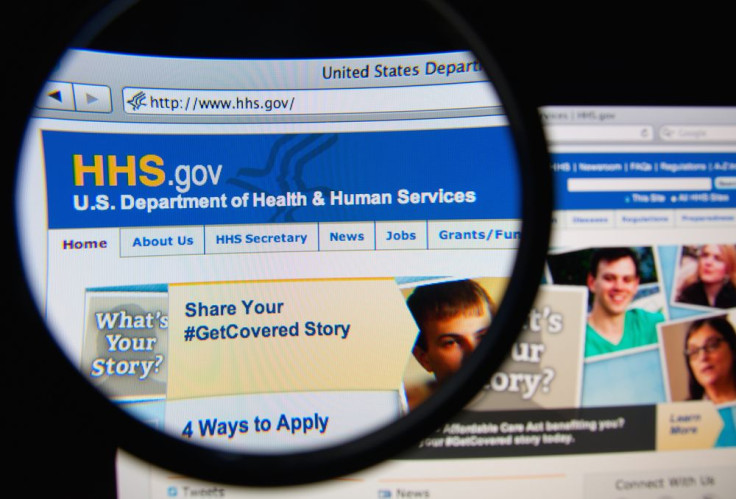 More than five million Americans have now signed up for health care under the Affordable Care Act, pushing enrollment figures closer to the six-million goal the Department of Health and Human Services has set for March 31, officials announced on Monday.
The surge means that Healthcare.gov and call centers have processed about 800,000 new enrollees since the beginning of the month. "The last several days have been the busiest since December, with the Call Center taking more than 198,000 calls on Thursday alone –the busiest day since December 23 — and more than 130,000 calls over the weekend. Last week, HealthCare.gov saw more than 4 million visits — and an additional 1 million visits this weekend," the HHS wrote in a blog post.
That comes out to about 50,000 new enrollments per day, putting the administration on track to hit 5.7 million by the end of the month — 300,000 short of the latest goal. However, the sign-up rate is expected to increase as the March 31 deadline draws closer. "With only two weeks to go, we're continuing to work hard to ensure that every American who wants to enroll in affordable coverage by the deadline of March 31st is able to do so," the administration said.
Still, end-of-month enrollment figures will likely fall way below the seven-million goal the White House announced before its online insurance exchange broke down last fall.
The Los Angeles Times also points out that if the sign-up figures are to be considered official, the agency must also produce data on payment, as selection of a plan does not necessarily mean continued enrollment. By some estimates, as much as 20 percent of consumers have yet to pay their premium. But many of them have not yet been billed, either.
The March 31 deadline marks the date by which most Americans must sign up for health care under the Affordable Care Act or face penalties. It is not yet clear whether HHS will grant any grace periods for people who have started their application but not finished it by that date.
Published by Medicaldaily.com