Obamacare Insurers Deny HIV/AIDS Patients: Louisiana Providers Use Guidance Loophole To Discriminate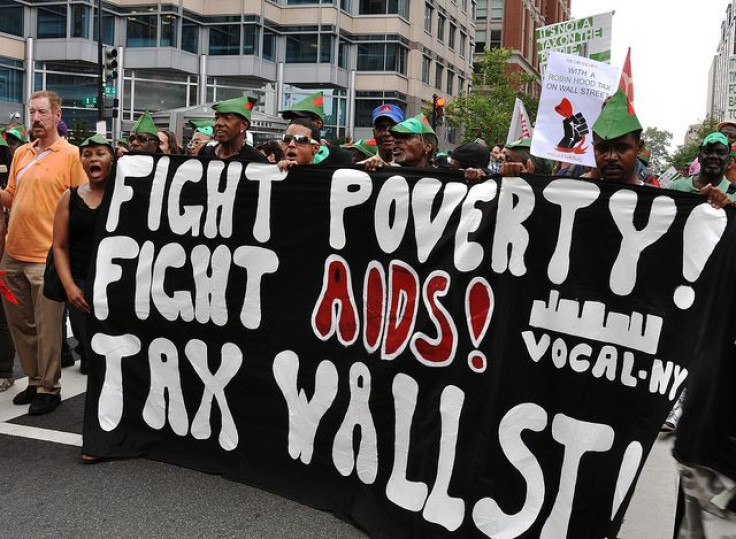 The only three Affordable Care Act insurance providers in Louisiana are allegedly turning away HIV patients, according to Reuters. On Thursday, non-profit group Lambda Legal filed a civil rights complaint against the companies for rejecting payments from HIV/AIDS patients who had enrolled in Obamacare plans.
"What we're seeing in Louisiana is a crisis for low-income people with AIDS," said Susan Sommer, a director at Lambda Legal, Reuters reported. "These are exactly the people the Affordable Care Act was designed to provide a safety net for."
The Louisiana Health Cooperative, Vantage Health Plan, and Blue Cross and Blue Shield of Louisiana all began rejecting impoverished HIV/AIDS patients based on a guidance loophole issued by the Centers for Medicare and Medicaid Services. That loophole allows insurers to deny third-party payments for health plans under Obamacare if the funds came from a government program. Issued in November, the guidance was implemented to prevent fraud. But the patients being denied coverage in Louisiana were having their premiums paid by the federal Ryan White HIV/AIDS Program and, consequently, don't have to be accepted by insurers.
"Additional carriers are jumping on the discrimination bandwagon," said Sommer, according to Reuters. "The worst nightmare for people with HIV/AIDS is coming true in Louisiana: they're being turned away in what's become a race to the bottom by insurers."
Prior to the implementation of the Affordable Care Act's health care marketplaces, insurance companies were allowed to deny people health care coverage solely based on the fact that they had a pre-existing medical condition. But as part of the Act, millions of people who were previously uninsured due to their poor health are supposed to have the opportunity to obtain coverage. That, of course, is very troubling to the insurers who will now be responsible for paying those bills. The companies are concerned that paying those huge bills will cause financial upheavals.
And for now, despite the complaint, Louisiana insurers will continue to deny HIV/AIDS patients who have their premiums paid by a federal program. "Our policy is that effective March 1, 2014, we will only accept individual members' premium payments from the policyholder," or an immediate relative, and "will no longer accept third-party payments," said Louisiana Blue spokesman John Maginnis, according to Reuters.
Published by Medicaldaily.com