Obamacare Smoker Penalty Delayed Due To Glitch: Administration Stands By Healthcare Reforms Despite Setbacks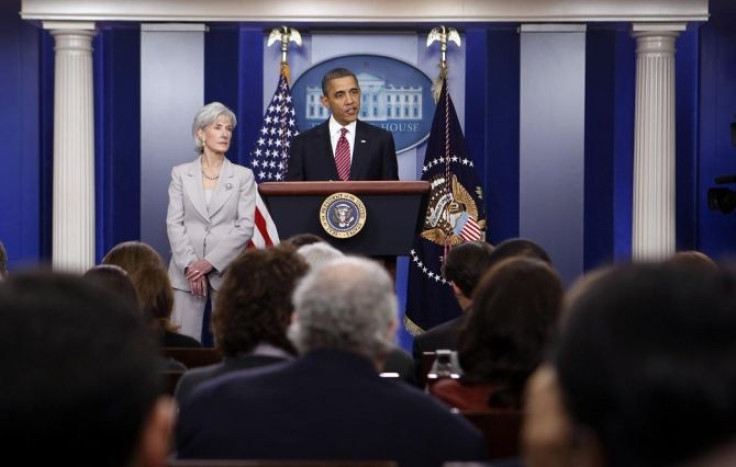 A computer glitch may postpone a provision of the Affordable Care Act that would allow insurers to charge smokers 50 percent higher premiums than others, even those with preexisting conditions.
"Because of a system limitation ... the system currently cannot process a premium for a 65-year-old smoker that is ... more than three times the premium of a 21-year-old smoker," a statement to insurers said. Insurers wanting to charge more were being rejected from the system.
The postponement marks another delay in the already controversial health care reforms set to take place in January of next year. Last week, the Obama administration announced that it would postpone the requirement under the Affordable Care Act, commonly referred to as "Obamacare," that forced employers to provide health insurance to its workers or face penalties. That provision will be delayed until 2015.
"We have heard concerns about the complexity of the requirements and the need for more time to implement them effectively," Mark J. Mazur, an assistant Treasury secretary, wrote on the department's website. "We recognize that the vast majority of businesses that will need to do this reporting already provide health insurance to their workers, and we want to make sure it is easy for others to do so."
This new delay has critics of Obamacare ready to pounce. Opponents believe that the Act may have been a little too ambitious, with some Republicans going so far as saying that implementation of the health care reforms will be a failure altogether. "Even the Obama administration knows the 'train wreck' will only get worse," said Republican House Speak John Boehner.
Experts say the smoker penalty glitch will likely benefit older smokers because, while smoking is a terrible habit for teens and young adults, they will not likely incur the same medical expenses as more seasoned smokers. Therefore, insurers are more apt to hike up premiums for older smokers because they would cost the companies more.
"Generally a 20-year-old who smokes probably doesn't have much higher health costs than someone who doesn't smoke in any given year," said Larry Levitt, an insurance market expert with the nonpartisan Kaiser Family Foundation. "A 60-year-old is another story."
Although many experts believe that the system limitation will benefit young smokers, others speculate that it will do the exact opposite, forcing smokers young and old to pay a higher insurance premium. "It's going to throw cold water on efforts to get younger people to sign up," health care industry consultant Robert Laszewski told the Associated Press.
The smokers' glitch is "a temporary circumstance that in no way impacts our ability to open the marketplaces on Oct. 1," Health and Human Services spokeswoman Joanne Peters said in a statement. The Obama administration maintains that the Act's most important provision — the health care marketplaces where individuals and small businesses learn about their coverage options and choose what's best for them — is still intact and will benefit millions of uninsured or underinsured Americans.
"This was an administration that was telling us everything was under control," Laszewski said. "Everything was going to be fine. Suddenly this kind of stuff is cropping up every few days."
Published by Medicaldaily.com