Obamacare Survival Guide: Resources To Help You Navigate Health Care Premiums, Enrollment, And More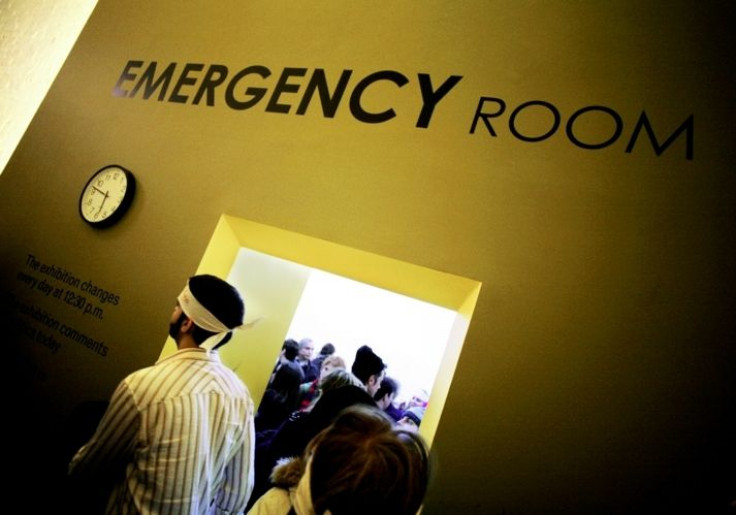 The Patient Protection and Affordable Care Act, also called the "ACA" or "Obamacare," has been hotly debated since before it was even signed into law by President Barack Obama in 2010. Now, more than three years later, it continues to be a source of debate as more and more provisions of the act get implemented nationwide.
Most of the major provisions of the ACA will be implemented by Jan. 2014. Those that remain after that — which are either delayed due to technical/informational obstacles or simply still forthcoming — should be put in place by 2020.
The ACA's most revolutionary provision — the healthcare marketplaces where the uninsured can peruse and choose an insurance plan that is tailored to their individual needs — are set to open for enrollment on Oct. 1, but many Americans are still confused about what the Affordable Care Act really is.
What is the Purpose of the Affordable Care Act?
The Affordable Care Act is intended to provide all Americans, not just those with great jobs or a lot of money, with health care security. So many people, especially those who are uninsured or don't have the financial means, wait until they are in dire need of medical attention to get help rather than going to get regular checkups because of the possibility of financial strain.
Once implemented in its entirety, the ACA will expand coverage, hold insurance companies accountable for denying coverage or charging overly expensive premiums, lower health care costs, guarantee more variety in the types of health coverage available, and provide quality, affordable health care to all Americans.
"For millions of Americans, these new options will finally make health insurance work within their budgets," said Kathleen Sebelius, secretary of the U.S. Dept. of Health and Human Services (HHS).
Obamacare and the Affordable Care Act Are The Same Thing
Here's how it happened. When President Obama campaigned for passage of the ACA, Republican officials who opposed the passage of the law named it "Obamacare" in an effort to associate the measure with him if it fails. Then, Obama and his administration embraced the term, saying that they're so confident in how beneficial the legislation is going to be that they would be willing to put the president's name on it.
CNBC released the results of a poll that found that Americans who said they were against Obamacare said that they supported the Affordable Care Act — even though they are one in the same. There was a nine percent difference depending on the name, with 37 percent saying they opposed the initiative when it was called "the Affordable Care Act" and 46 percent saying they opposed the initiative when it was called "Obamacare."
"When people are using this to get coverage and everybody is feeling pretty good about all the choices and competition that they've got, there are going to be a whole bunch of folks who say, yes, I always thought this provision was excellent," Obama said, predicting that his name won't always be attached to the landmark legislation — especially once people start seeing how much it benefits the American people. "I voted for that thing. You watch. Once it's working really well, it will not be called Obamacare."
Affordable Care Act Insurance Plans: Bronze, Silver, Gold, Platinum
Obamacare plans are divided into different categories based on the amount of coverage you'll receive under each plan and how much the plan will cost you monthly. The plans are Bronze, Silver, Gold, and Platinum.
Bronze plans have the lowest premiums and provide you with about 60 percent coverage. Silver plans are a step up, providing you with at least 70 percent coverage. Gold plans will provide consumers with 80 percent coverage. And Platinum plans will provide consumers with at least 90 percent coverage.
No matter which plan you choose, the amount you pay will depend on your age, income, and geographic location. For more information on how much health care coverage will cost you under the ACA, click here.
What To Expect When Health Care Exchanges Open Oct. 1
Open enrollment for Obamacare's most important and controversial provision — the healthcare marketplaces — will begin on Oct. 1 for coverage starting as early as Jan. 1, 2014.
Here's what you'll need to do if you're interested in enrolling — in four easy steps:
1. Create an account by visiting HealthCare.gov and creating a username and password. (You can do this as early as today!)
2. Fill out an application for enrollment (beginning Oct. 1). The application will ask you about your age, income, marital status, household size, and more.
3. Pick a plan. You'll be able to shop plans online and live chat people who can help guide you through the process. The format of the site will allow you to compare plans side by side and pick the one that best suits your needs.
4. Enroll. Once you've picked a plan, you can enroll in it. Your coverage will start Jan. 1.
For up-to-date stories on developments under the Affordable Care Act and how it will impact you, follow Medical Daily's complete coverage.
Published by Medicaldaily.com