Obese Boy Scouts Banned From National Scout Jamboree: Kids With BMI Over 40 Told They Can't Attend Gathering Of 30,000-Plus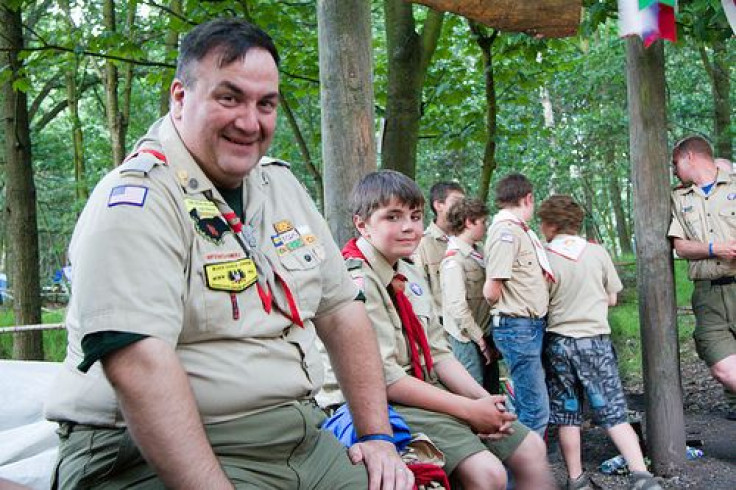 Throngs of Boy Scouts and their leaders will descend upon Glen Jean, W. Va. Tuesday for the National Scout Jamboree — a 10-day excursion into the belly of the Mountain State that includes dozens of miles of hiking and biking trails, zip lining, and rock climbing over a sprawl of 10,000 acres. But, not all Scouts have been invited to the event — particularly, obese Boy Scouts.
In order to merit invitation to the jamboree, Scouts and leaders had to pass a rigorous physical fitness test and go through a screening process that calculated their body mass index (BMI). In past years, applicants needed only receive a physical and fill out a few health forms before attending the jamboree. This is the first year the Boy Scouts have required BMI totals to attend. For applicants whose BMI exceeds 40, no invitation will be issued.
BMIs of 25.0 to 29.9 fall in the overweight range, while those 30.0 or higher are considered obese, the Boy Scouts said.
For BMIs in the 32.0-39.9 range, applicants had to receive approval from the Jamboree medial staff, including a check of their health history and the recommendation of the individual's medical provider.
The Boy Scouts of America (BSA) published its height and weight requirements years in advance of the Jamboree, prompting many Scouts and adult leaders to begin a health regimen to shed pounds, said Deron Smith, a spokesman for the organization.
This year's jamboree differs from past years in its physical demands, as the entire event will be held "on foot." This means no buses or personal vehicles will be present at the site, which is located this year at the Summit Bechtel Family National Scout Reserve.
"A number of our activities require more stamina and fitness too-think climbing, rappelling, rafting, mountain biking, and skateboarding," the Boy Scouts noted on their website. "It is essential that all participants and staff are prepared for their Summit jamboree experience."
The Boy Scouts' new BMI guidelines come off sobering statistics in the interim of their quadrennial event. According to a 2010 report from the Centers for Disease Control and Prevention, more than one-third of children and adolescents are overweight or obese. Childhood obesity has more than doubled in children and tripled in adolescents in the last three decades.
"For that reason, physical standards have been set unique to the jamboree," the BSA noted. "These standards help highlight some of the challenging terrain at the Summit and types of activities that will take place, all with the goal of keeping participants safe."
Smith said Scouts and adult leaders who didn't meet the requirements chose not to apply, and he didn't have data on the numbers in that group who were impacted by the fitness standards.
Published by Medicaldaily.com