Obese Children Have Liver Disease, Heart Problems, And Hypertension To Deal With, Too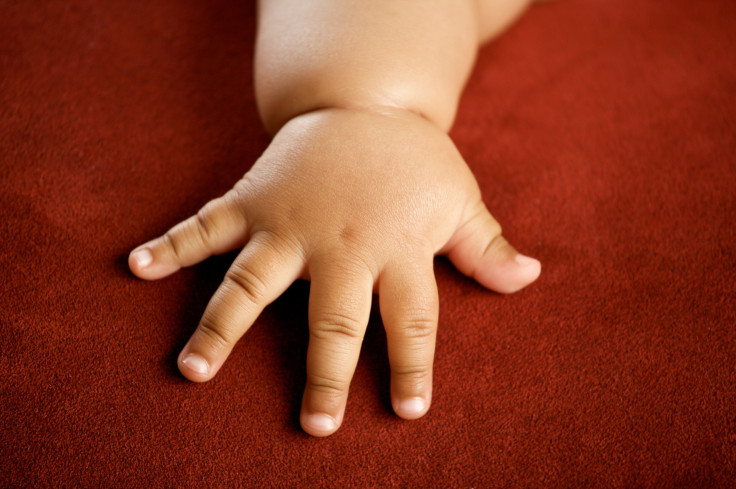 The childhood obesity epidemic is increasingly choking the life out of so many children, and as a result putting them at risk for developing other severe diseases and disorders. High blood pressure and nonalcoholic fatty liver disease (NAFLD) are two prevalent health problems putting children at risk for premature cardiovascular disease. In the last 30 years, childhood obesity has more than doubled in children and quadrupled in adolescents, solidifying its place as one of the most dangerous health epidemics to face America.
"Along with being at an increased risk for cardiovascular disease, we found that children with NAFLD who had high blood pressure were significantly more likely to have more fat in their liver than children without high blood pressure," the study's lead author Dr. Jeffrey Schwimmer, in the Department of Pediatrics at UC San Diego School of Medicine, said in a press release. "This could lead to a more serious form of liver disease."
Schwimmer and his team at the National Institutes of Health Nonalcoholic Steatohepatitis Clinical Research Network studied 484 children with NAFLD between the ages of 2 and 17 years old. They measured their blood pressure at the start of the study, and 48 weeks into it, researchers found 36 percent of the group had high blood pressure. At the end, 21 percent had persistent blood pressure. The rates of NAFLD are doubled in obese children, which means without it the child is at a significantly lower risk of high blood pressure.
"As a result of our study, we recommend that blood pressure evaluation, control, and monitoring should be included as an integral component of the clinical management of children with NAFLD, especially because this patient population is at greater risk for heart attacks and strokes," Schwimmer said. "Hypertension is a main cause of preventable death and disability in the United States in adults, but much of the origin occurs in childhood."
Out of 5- to 17-year-olds that were obese, 70 percent had at least one risk factor for cardiovascular disease, according to the Centers for Disease Control and Prevention. On top of that, obese children are at a greater risk for diabetes, bone and joint problems, sleep apnea, stroke, several types of cancer, and osteoarthritis. Then there are the social and psychological problems kids have to contend with when they're obese. Problems such as stigmatization and poor self-esteem are common among overweight and obese kids. There are problems from every end of the preventable weight gain that can be detrimental to a child's physical, emotional, and mental health.
The liver plays a huge role in processing what we eat and drink, which is why it's necessary to make a distinction between alcoholic and nonalcoholic fatty liver disease. The liver also removed harmful substances from the blood, so when there is a constant inflow of bad foods moving through it usually leads the person to develop NAFLD, according to the American Liver Foundation. Up to 25 percent of the U.S. has NAFLD, and more are coming with the threat of an aging and sickly obese nation.
Researchers published their findings in the journal PLOS ONE, in which they also found girls were much more likely to have diabetes if they had NAFLD. There are no approved or effective treatments designed for children with NAFLD, but many are given high blood pressure medication to try to prevent their condition from worsening.
"There are some reasons to believe that blood pressure control could be beneficial for NAFLD," Schwimmer said. "Thus, we may be able to decrease the risk of premature cardiovascular disease in these children, and also help their liver. Parents and doctors need to be aware of the health risks of children who have NAFLD. The sooner high blood pressure is identified and treated in this patient population, the healthier they will be as they transition into adulthood."
Source: Schwimmer J, Zepeda A, Newton KP, Behlig C, Hallinan EK, Dnothan M, Tonascia J, and Xanthakos SA. PLOS ONE. 2014.
Published by Medicaldaily.com