Obese Older Children Need To Take Different Approach to Shed Weight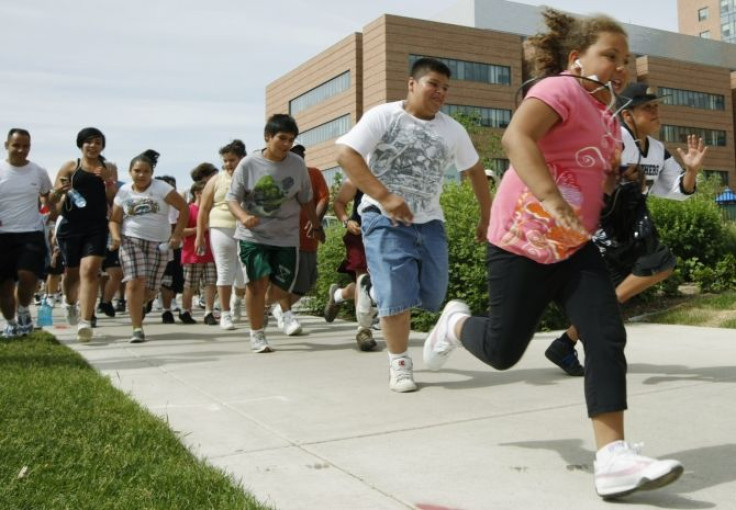 Older children diagnosed as being obese or overweight eat less than their normal weight peers but do less physical activity, a new study says.
According to researchers from the University of North Carolina, weight loss programs designed for children should be appropriate for the child's age because older children tend to eat less and restricting calories might not get the desired effects.
"Children who are overweight tend to remain overweight," said Asheley Cockrell Skinner, PhD, assistant professor of pediatrics at UNC and lead author of the study.
Researchers studied data available from more than 19,000 children between the ages of 1 and 17. These children were part of the National Health and Nutrition Examination Survey (NHANES).
According to researchers, obesity does begin with unhealthy eating habits during childhood but as age increases their calorie uptake is similar but the physical activity is less.
"So, for many children, obesity may begin by eating more in early childhood. Then as they get older, they continue to be obese without eating any more than their healthy weight peers. One reason this makes sense is because we know overweight children are less active than healthy weight kids," Skinner said.
Skinner said that an increase in physical activity would be better in weight management for teenagers. For younger children, restricting calories might be helpful. "Additionally, this is in line with other research that obesity is not a simple matter of overweight people eating more-the body is complex in how it reacts to amount of food eaten and amount of activity," Skinner added.
More than 17 percent or about 12.4 million children and teenagers are affected by obesity, according to Centers for Disease Control and Prevention (CDC).
The study was published in the journal Pediatrics.
Published by Medicaldaily.com