Obesity In America: More Women Than Men Are Now Overweight, In Need Of Better Prevention Methods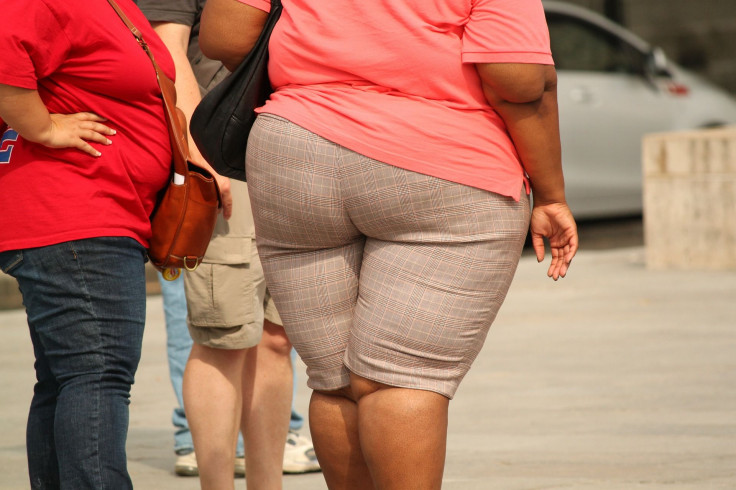 Men and women both tend to gain weight as they age, but it appears that women in particular may be more prone to developing obesity, according to a new study. Published in JAMA, the research found that the prevalence of obesity increased among women from 2005 to 2014, but did not equally rise in men.
In 2013 to 2014, the prevalence of obesity was 35 percent among men, and 40 percent among women. Obesity rates rose significantly across all boards between 1980 and 2000, giving rise to an epidemic in which nearly one-third of all Americans were considered overweight or obese. But it these more recent years, women seem to be facing a greater obesity battle than men.
In the study, the researchers examined obesity trends from 2005 to 2014, and adjusted them for sex, age, race, smoking status, and education. They used data from the National Health and Nutrition Examination Survey, which contained information about 2,638 men with an average age of 47 years, and 2,817 women with an average age of 48 from 2013 to 2014. They also analyzed information about 21,018 people from 2005 to 2012.
In addition to having a greater obesity rate in general, women had a higher class 3 obesity rate. A class 3 obesity rate refers to individuals with a BMI of 40 or higher, also known as morbid obesity. The researchers found that women had a 9.9 percent class 3 rate compared to 5.5 percent in men.
It's difficult to say without further research whether women in general are more prone to obesity. There may be biological and social factors contributing to the higher prevalence, but the researchers will need to further investigate this.
In an accompanying editorial, Deputy Editor of JAMA Dr. Jody Zylke and Editor in Chief Dr. Howard Bauchner urge scientists to consider how urgent a problem obesity is. "What is the next step in addressing the epidemic of obesity?" they write. "Much research and attention have been directed toward treatment of obesity, but the development of new drugs and procedures will not solve the problem. Perhaps genetics will unlock some of the mysteries of obesity, but this will take time, and more immediate solutions are needed."
We know that the obesity epidemic in the U.S. has been fueled by a variety of things — like fast food, increasing sedentary lifestyles, and food deserts — but the authors hope to continue their research to help explain some of these trends. They also note that a solution for obesity may lie in prevention.
"The emphasis has to be on prevention, despite evidence that school- and community-based prevention programs and education campaigns by local governments and professional societies have not been highly successful," Zylke and Bauchner continue. "The obesity epidemic in the United States is now 3 decades old, and huge investments have been made in research, clinical care, and development of various programs to counteract obesity. However, few data suggest the epidemic is diminishing. Perhaps it is time for an entirely different approach, one that emphasizes collaboration with the food and restaurant industries that are in part responsible for putting food on dinner tables."
Published by Medicaldaily.com