Obesity And Air Pollution: Overweight People Breathe In More Contaminants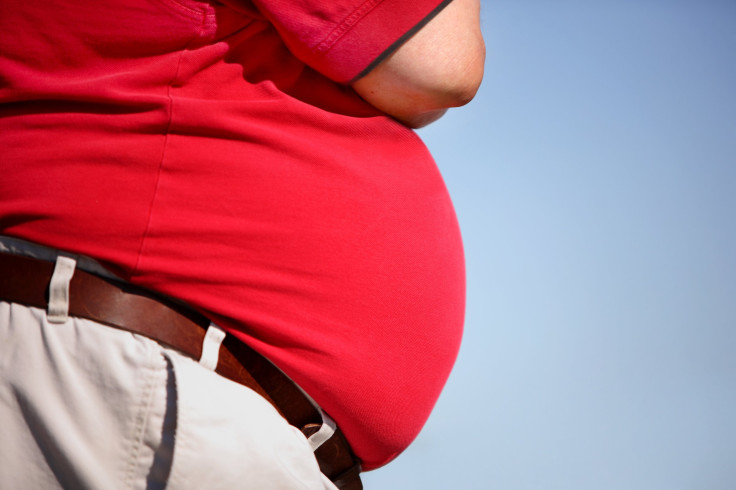 A new study by Dr. Pierre Brochu at Université de Montréal's School of Public Health has found that adults who are obese or even overweight actually breathe in seven to 50 percent more air per day than adults at healthier weights. This is especially true for obese children, whose daily rates of inhalation are up to 10 to 24 percent higher than other children.
Obese class 2 people, who have a BMI between 35 and 39.99, are considered the most severely obese and can have health problems related to weight, including high risk of obesity-caused death. People in this class had the highest rate of air inhalation, Brochu found, at 24.6 m3 per day. "That's 8.2 m3 more than the 16.4 m3 an average adult with normal weight breathes daily, or 50 percent more air and pollutants," Brochu said in a press release. Some of the pollutants Brochu refers to include: sulphur dioxide, ammonia, ozone, and nitrogen dioxide.
Professional athletes also breathe in more air than normal people at rest — but they don't sustain these high levels of inhalation over a period of years. Instead, their rates of 41.2 m3 (cross-country skiers) to 45.9 m3 per day (Tour de France cyclists) last for the duration of their physical activity. Obese people, on the other hand, sustain high rates of inhalation over the course of their lives. "We observed that half of the type 2 obese cohort breathed 24.6 to 55 m3 of air every day, year after year, so it is clear that the amount of air they inhale every day exposes them to more contaminants than some top athletes," Brochu said in the press release.
The study observed some 1,900 participants and is based on data from 1,069 people between the ages of 5 and 96. Brochu examined inhalation rates by determining "disappearance rates" of ingested air elements, like deuterium and heavy oxygen, in urine samples. By identifying these elements, Brochu was able to see how much carbon dioxide everyone exhaled.
Furthermore, Brochu presses that obese children are at an even higher risk to inhale air pollutants. Children have a higher metabolism and thus breathe in more air per kilogram of weight than obese adults, in order to maintain their daily functioning. "It remains to be seen if high inhalation rates are a factor in the development of asthma and other lung diseases in adults and children," Brochu said.
There are other researchers who've explored the link between air pollution and obesity, but in an entirely different angle. Take Arne Astrup, for example, who is head of the department of obesity and nutrition at the University of Copenhagen and has suggested that increasing levels of carbon dioxide in the air may be contributing to obesity. "If it turns out that people are increasing their food intake due to this mechanism of global warming and greenhouse gas emissions, we would suddenly be getting a new dimension," Astrup told Discovery News. "This could give us an explanation for why the entire population on this planet is increasing in body weight as soon as there is available food." There are studies underway to test Astrup's hypothesis.
Though clear evidence that pollution causes obesity has not yet solidified, the fact that air toxins can have adverse effects on anyone — especially those suffering from asthma, cardiovascular disease, or obesity — is relatively straightforward, according to the American Lung Association. Children as well as elderly people are more likely to be at risk of damage from air toxins, as well as people with lung diseases like chronic obstructive pulmonary disease (COPD) or asthma. Ozone, in particular, can cause breathing problems like shortness of breath, asthma attacks, and an increased susceptibility to pulmonary inflammation.
Source: Brochu P, Bouchard M, Haddad S. "Physiological Daily Inhalation Rates for Health Risk Assessment in Overweight/Obese Children, Adults, and Elderly." Risk Analysis, 2013.
Published by Medicaldaily.com