Obesity Crackdown: Sodas Among 'Biggest Culprits'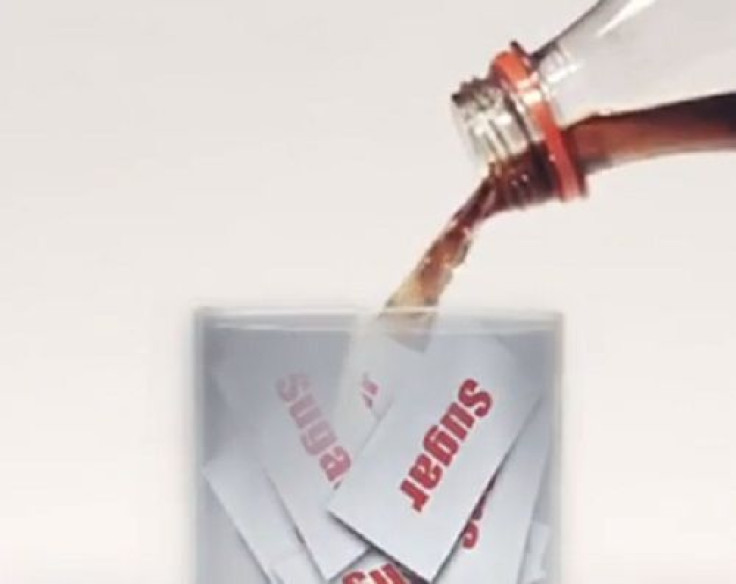 Officials in the second largest U.S. City are targeting sugar in sodas, sports drinks and energy drinks in a head on information battle on the nation's obesity epidemic.
The L.A. county Department of health campaign announced Tuesday will spread far and wide the message on the internet through Facebook, videos and tools, as well as more traditional poster, ads and in schools.
Sugar packs packed inside of cups on videos will dramatize what the sugar content of drinks is.
There are 22 packs of sugar in the average 20 oz. bottle of soda, or about 240 calories, the Department says. A typical adult has to walk briskly for 46 minutes to burn off the calories.
A typical 10-year old has to bike vigorously for 30 minutes to burn the calories in a 12-ounce soda.
Fifty-eight of every 100 adult Angelenos are overweight or obese. Twenty three percent of children ages, 5, 7 and 9 are obese.
About 43 percent of children below age 17 consume such drinks on an average day, the department reports. Nearly 40 percent of adults in the county exceed the American Heart Association's recommendation of no more than 450 calories from sugary drinks per week.
Meanwhile obesity in younger children rose 5.1 percent from 2003 to 2008.
Extra sugar calories in drinks may lead to obesity, diabetes, heart disease and some cancers, the Department said.
Using tough terms, sugary drinks were named as one of the "biggest culprits' by the department's director, Dr. Jonathan Fileding. He highlighted a "tremendous lack of awareness" about the amount of sugar in the drinks.
"If we're serious about doing something about the disturbing obesity trend, we have to start with the biggest culprits," he said.
He said the campaign would "empower" residents so they could make a choice.
Dr. Johnathan Fielding, who is director and health officer at the department.
Published by Medicaldaily.com