Obesity Cuts Up To 8 Years Off Of Life, Reports New Computer Program That Predicts Life Expectancy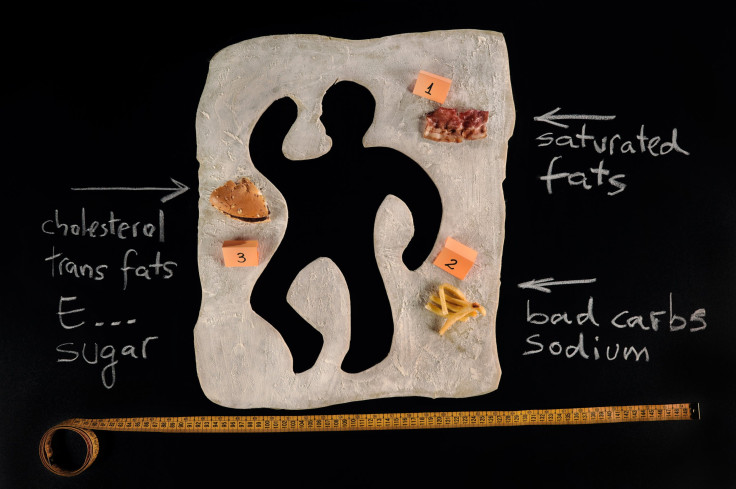 The obesity epidemic is one of the greatest threats to the world's physical, mental, emotional, and financial health, and inevitably years off an individual's life. Research examined how obesity is linked to excess body weight and have designed a computer program to calculate how many years it shaves off your life. The study, which was published in The Lancet Diabetes and Endocrinology, warned obesity has the potential to cut up to eight years off a life.
Researchers from the University of Calgary and the University of British Columbia collaborated to develop a computer program to help both doctors and their patients to better understand how excess body weight will reduce their life expectancy and premature development of type 2 diabetes and heart disease. "These clinically meaningful models are useful for patients, and their healthcare professionals, to better appreciate the issues and the benefits of a healthier lifestyle, which we know is difficult for many of us to adopt and maintain," the study's lead author Dr. Steven Grover, a Clinical Epidemiologist at the RI-MUHC and a Professor of Medicine at McGill University, said in a press release.
Grover and his research team used the data from collected from 2003 to 2010 in order to create a model for estimating diabetes and cardiovascular risk for individuals with different body types. After combing through health history from nearly 4,000 individuals, they found a distinct morbidity pattern. Those who were at the high end of obesity lost up to eight years, while obese individuals will lose up to six. Overweight people aren't out of the clear either, they could be cutting three years off their lives from unhealthy habits.
Nine years ago, a study was published in the New England Journal of Medicine, that first explored this question in obese children. Researchers calculated American lives would shorten if their children continued growing up to become obese adults, and now the results are in. Although the U.S. lifespan has been steadily increasing, it has notably slowed in the last 30 years. Coincidentally in the same span of time, rates of childhood obesity has more than doubled in children and quadrupled in adolescents, according to the Centers for Disease Control and Prevention. More than a third of the adult population is obese, and the slew of diseases that come along with a life of obesity are frighteningly life threatening.
"The pattern is clear - the more an individual weighs and the younger their age, the greater the effect on their health," Grover said. "In terms of life-expectancy, we feel being overweight is as bad as cigarette smoking. What may be interesting for patients are the 'what if?' questions. What if they lose 10 to 15 pounds? Or, what if they are more active? How will this change the numbers?"
There's hope the computer program will serve as a deterrent for obese people or those who are overweight and gaining. Moving forward, the research team is extending their research into a three year study throughout Canada to see how patients respond to hearing their life expectancy loss. In addition, they'll provide a web-based health program to help overweight and obese individuals adapt healthy diet and regular physical activity regimens.
Source: Grover S. The Lancet Diabetes and Endocrinology. 2014.
Published by Medicaldaily.com