Obesity Rates Among Young Hispanics Are Too High, Setting Them Up For Sicker Days Later On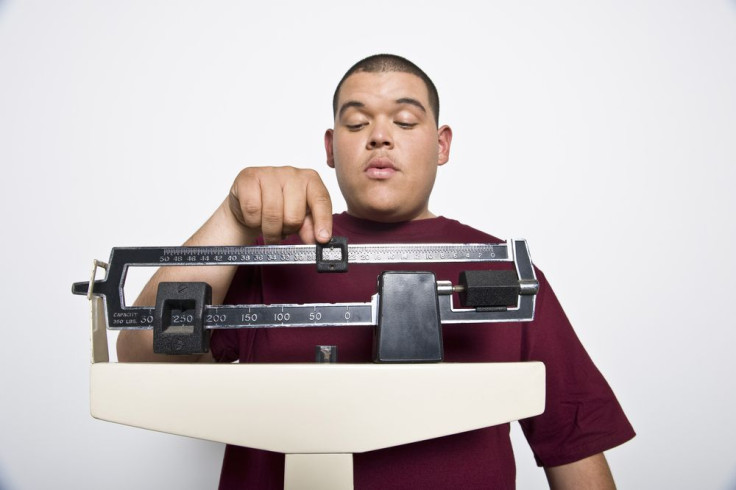 Despite a more health-conscious public, the obesity epidemic is still in full swing throughout the U.S., and young Hispanics may be at a higher risk of both obesity and the health problems that come along with it, according to a new study from the American Heart Association.
It's the first ever large-scale study on body mass index (BMI) and heart disease risk factors among the U.S. Hispanic adult population. Published in the Journal of the American Heart Association, it found that young Hispanics 18 percent of women and 12 percent of men had BMIs over 35, indicating that they were severely obese (a BMI of 30 and up signifies obesity). What's concerning about all of this is that the average ages of the women involved was 41, while it was 40 for men.
The study involved more than 16,300 Hispanics from diverse backgrounds, who lived in either the Bronx, N.Y., Chicago, Miami, or San Diego. They looked at all the risk factors associated with obesity and its related diseases, including BMI, cholesterol, blood pressure, and diabetes. They found that younger participants, ages 25 to 34, were the most likely to have a BMI over 40, which translates into a weight of over 240 pounds for someone who's five-foot-five. Of those who were severely obese, more than half had unhealthy levels of high-density lipoprotein, the "good" cholesterol, while also exhibiting inflammation. Forty percent of all participants had high blood pressure, and over 25 percent had diabetes.
Falling in line with other statistics regarding Mexican obesity, Mexicans involved with the current study were among the largest groups, with 37 percent of them being classified as obese. Cubans and Puerto Ricans followed, with 20 percent and 16 percent being obese, respectively. "This is a heavy burden being carried by young people who should be in the prime of their life," said lead author Dr. Robert Kaplan, a professor of epidemiology and population health at Albert Einstein College of Medicine in New York City, in a press release. "Young people, and especially men — who had the highest degree of future cardiovascular disease risk factors in our study — are the very individuals who tend to neglect the need to get regular checkups, adopt healthy lifestyles behaviors, and seek the help of health care providers."
Kaplan said that, because they're already obese at such a young age, they're likely to experience even worse effects as they age. "We should be investing heavily in obesity research and prevention, as if our nation's future depended on it," he said in the release. With health care costs already on the rise, obesity-related costs currently total around $147 billion annually. If those costs rise even more, our nation's economic future may very well depend on cutting down on obesity.
Prevention is critical, but it must be done early. Just today, the CDC released new info on the amount of kids, ages 12 to 15, who spend their time watching TV or on the computer. Like past studies have found, kids who spent more of their time watching TV (over two hours) were most likely to be obese, with risk increasing as screen time increased. Teaching kids to partake in more stimulating activities is way better, and combined with a healthy diet and physical activity will surely lower future obesity rates.
Published by Medicaldaily.com