As Obesity in U.S. Grows, Burger King Delivers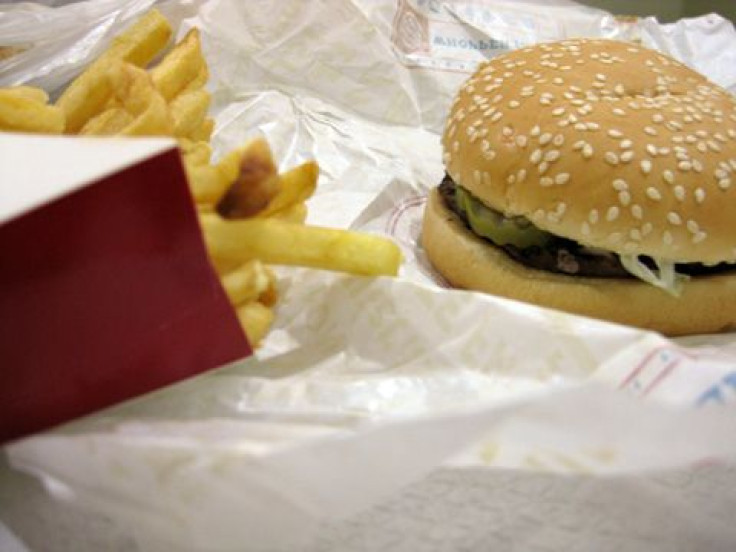 Burger King Holdings Inc., operating 7,500 fast-food restaurants in the U.S. and Canada, is testing out delivery service in Virginia and Maryland with hopes to bump sales.
"We are currently testing the service to bring this convenience to the U.S.," Kristen Hauser, a spokeswoman for Burger King, said in an e-mail, according to Bloomberg News.
She said that the Miami-based chain will expand its test to 16 locations from four by Jan. 23 and declined to say whether the service will be offered nationwide.
Deliveries costing $2 are available from 11 a.m. to 10 p.m. and the minimum order is $8 to $10, according to Burger King's website.
Customers have the option to order over the phone or online.
As reported in Bloomberg News, the restaurant is delivering meals such as 40-piece chicken tenders and two bottled drinks for $10.99 and four large sandwich combos for $23.99.
The New York based private equity firm, 3G Capital Inc., bought Burger King for about $3.93 billion in 2010 and according to a company filing, Burger King revenue rose 1.4 percent since 2010.
The number Obesity is also rising, while about one-third of U.S. adults, 33.8% are obese, according to the Centers for Disease Control and Prevention.
In 2010, no state had a prevalence of obesity less than 20%, 36 states had a prevalence of 25% or more, and 12 of these states had a prevalence of 30% or more, according to statistics maintained by the Centers for Disease Control and Prevention.
While Burger King Meals remain extremely rich in calories, some nutritional experts say that making Burger King Meals more easily accessible to consumers may influence a slightly higher risk in diabetes in some areas.
Registered Dietitian of New York, Nadine Talja told Medical Daily that the link between Burger King delivering and the growth in diabetes would not be as strong as one may think, however, a slight increase may take effect in some areas.
"The consumption of high kcal low nutritional food items is just one of many contributing factors affecting the obesity epidemic of the United States," said Talja, M.S.R.D, C.D.N.
"Overall across the United States, there wouldn't be much of an effect, however in certain low income areas where access to healthier food choices is a luxury and fast food chains are a primary source of daily dietary intake, a slight increase may be noted."
Published by Medicaldaily.com