Occupy Wall Street March in NYC on Mass Day of Action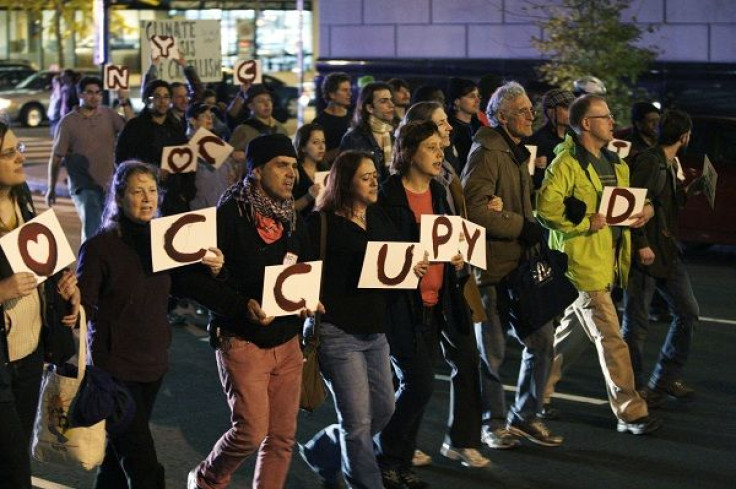 Hundreds of Occupy Wall Street protesters were marching Thursday morning a few blocks away from the New York Stock Exchange before the opening of market trading in what they called a "Mass Day of Action" to mark two months since the start of the movement.
Police used barricades to block protesters from accessing Wall Street in New York City's Financial District in what as of 8 a.m. was a peaceful march.
Occupy protesters said that thousands of people will take non-violent action today in the five boroughs of New York City and hoped to be joined by people in hundreds of cities around the world.
"We will no longer tolerate a system that only serves the very rich and powerful. Right now Wall Street owns Washington. We are the 99% and we have to reclaim our democracy," the movement said on its website.
The Mass Day of Actions comes two days after police in New York City cleared out protesters camped out at a park in the city's financial district after the private company that owns it enlisted the help of authorities to do so.
For two months the Occupy Wall Street group had been encamped in the park.
Published by Medicaldaily.com