Ohio Uses State's Last Dose Of The Lethal Injection Drug, Pentobarbital, To Execute Convicted Murderer Harry Mitts Jr.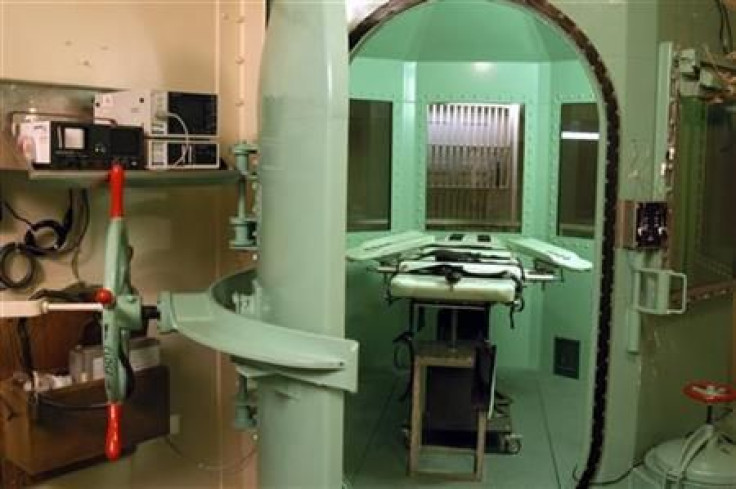 The Southern Ohio Correctional Facility in Lucasville used the state's last dose of the lethal injection drug, pentobarbital, to execute convicted murderer Harry Mitts Jr. Ohio's Department of Rehabilitation and Correction said it will announce its new method for execution by Oct. 4.
Back in Nov. 1994, Mitts, 61, was convicted of killing neighbor John Bryant and arriving officer Dennis Glivar, as well as wounding two other Ohio police officers. Prosecutors argued that Mitts's crime was racially motivated and that he was heard shouting racial comments during a standoff with police.
After he was convicted and incarcerated at Cuyahoga County Jail, Mitts had told the Ohio Parole Board that he had found God and was a changed man. The week before his execution, Mitts was denied clemency by Gov. John Kasich and sentenced to death.
"I'm so sorry for taking your loved ones' lives. I had no business doing what I did and I've been carrying that burden with me for 19 years," Mitts said in the death chamber, according to Cleveland.com. "Please don't carry that hatred for me with you in your hearts."
Pentobarbital, commonly used to relieve stress before surgery, is manufactured by the Danish company Lundbeck and has been used in conjunction with other drugs or on its own for the past two years in death penalty cases. Although it can be used as a sedative, it can become deadly when given in high doses.
Lundbeck cut off supplies of the drug to any state intending to use it for execution due to Danish laws and European human rights law, Reuters reported. Texas, the undisputed leader of executions with a record of 504 since 1982, has also reached the end of its pentobarbital supply.
According to the Death Penalty Information Center, lethal injection is the primary method for execution in every state and the federal government. Ohio became the first state to use pentobarbital for its one-drug method for execution on March 10, 2011.
Published by Medicaldaily.com