Oklahoma Tornadoes Kill 37 As Governor Declares State Of Emergency [VIDEO]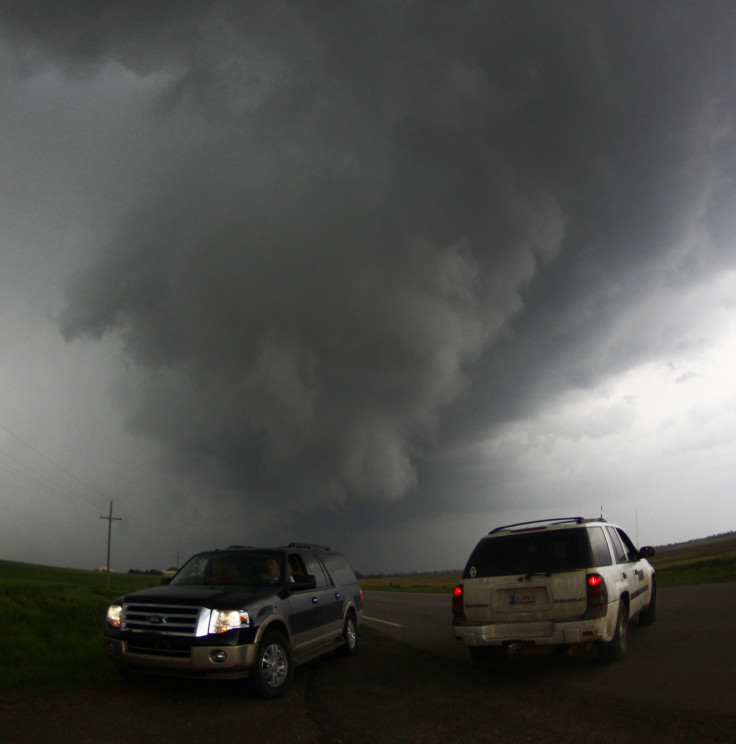 Oklahoma Gov. Mary Fallin declared a state of emergency for 16 counties in Oklahoma after battling severe storms and flooding due to a deadly string of tornadoes.
At least 37 people succumbed to a mile-wide tornado that tore through the region in Moore, Okla. on Monday, reported The New York Times. The medical examiner of Oklahoma City anticipates the death toll to climb.
Witnesses in Moore, Okla. reported entire neighborhoods flattened, and elementary schools left in rubble. Emergency workers are rushing to area, as they struggle to assess the damage.
On Sunday, a tornado claimed the life of 79-year-old Glen Irish near his mobile park home in Shawenee, Okla., 35 miles from Oklahoma City. The home was one of many shelters ripped apart from 50 tornadoes that struck Kansas, Illinois, Iowa, Missouri, Nebraska, and Oklahoma. The second death was confirmed by medical examiners as Billy Hutchinson, age 76, but no one is sure if Hutchinson and Irish lived in mobile homes from the same area.
The storm system began its deadly tread in Texas, where six people were killed and hundreds were evacuated last week.
Oklahoma's governor made the emergency call after gauging the destruction the storm did to the state on Monday.
According to the National Weather Service's Storm Prediction Center, one tornado from Wichita, Kan. had winds up to 110 mph and was pounding the ground for nearly 4.5 miles.
Five tattered states, Oklahoma, Kansas, Missouri, Arkansas, and Texas, were all under tornado watch for Monday afternoon. What remains are miles of land filled with debris and frames.
Meteorologists are saying more winds and hail are possible across the areas.
South central Oklahoma's Norman Region Health System was treating five patients from injuries sustained from the tornado, spokeswoman Kelly Wells told ABC news and the Associated Press. Two are walking with injuries, while three remain in critical condition. Most of these patients were caught below debris and faced cuts to their body and head, even internal injuries.

Published by Medicaldaily.com