Older Voters Prefer Romney on Healthcare, Medicare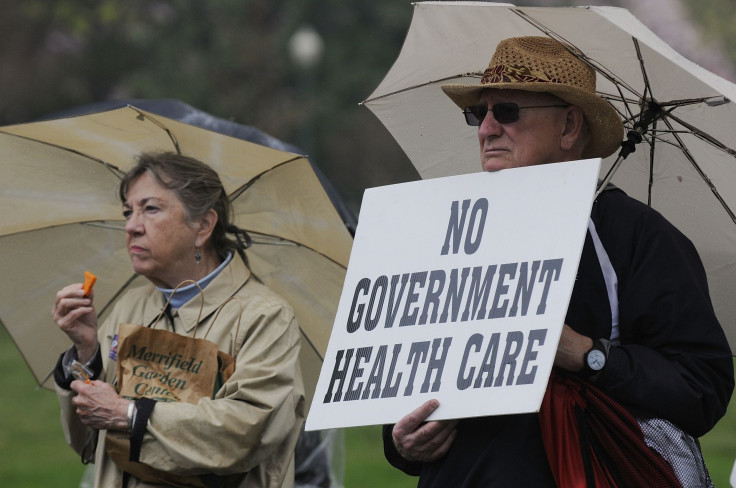 As early voting proceeds across the country ahead of Tuesday's presidential election, voters over 50 continue to be more likely than most to prefer Republican challenger Mitt Romney to President Barack Obama and to favor Romney's position on two issues that directly affect the elderly: healthcare and Medicare.
While Friday's Reuters/Ipsos national tracking poll saw the candidates at an effective dead heat among all likely voters, older likely voters preferred Romney 51 percent to 43 percent during the week ending November 4.
Asked who has the better plan on healthcare, all likely voters support Obama over Romney by 42 percent to 39 percent, while older voters choose Romney, 43 percent to 39 percent. The responses on the candidates' plans for Medicare show something similar: Obama leads among all likely voters, 42 percent to 35 percent, while Romney is ahead among older voters by 40 percent to 39 percent.
Nevertheless, when some respondents were asked to explain their preferences, they did not offer specifics about Medicare or Social Security and focused instead on the economy, which most consider the most important issue in this election, followed by unemployment. Healthcare issues rank third among older voters and the broader pool of all likely voters.
Kathy Laska, a 65-year-old retiree from Waukesha, Wisconsin, who cast an early vote for Romney, identified the economy as particularly pressing - more than healthcare. "I'm on Medicare right now. So I guess if the economy was better, we wouldn't have to worry about healthcare," she said.
She explained that the candidates' healthcare differences were secondary to their economic differences.
"We need somebody who is a businessman, not a politician. Romney is a poor choice, but he is our only alternative," she said.
For many, though, Obama's 2010 healthcare law is a large part of their decision.
"I don't like that Obamacare, for one thing," Dale Reynolds, a 65-year-old retiree from Bloomington, Minnesota said. "And us old folks, we're worried about Medicare and Social Security, and that kind of thing."
The generation gap is especially pronounced among early voters: While Obama leads 53 percent to 42 percent among all early voters, he trails 51 percent to 44 percent with the older group. By Friday, 31 percent of older registered voters had voted, compared with 26 percent of all registered voters.
On the economy, older voters believe Romney has a better plan than Obama by an 11-point margin, while among the broader pool of likely voters Romney holds only a four-point lead.
"I'm definitely voting for Romney. I made that decision long ago. Obama said if he couldn't get it done in three years, he didn't deserve another one, and I believed him," Reynolds said. "Romney's a businessman. He knows what he's talking about."
While Obama leads Romney by six points on foreign policy among all likely voters, he trails by one among the older crowd.
Still, these voters are not confident Romney will win. In a recent Reuters/Ipsos poll, most registered voters said they thought Obama would prevail. Laska agreed, and Reynolds was skeptical of Romney's chances, particularly in his home state of Minnesota, which leans toward Democrats.
"These dummies here, they're so liberal, it's unreal."
@ 2012 Thomson Reuters. All rights reserved.