Olive Oil For Brain Health? Study Says It Could Lower Risk Of Death From Dementia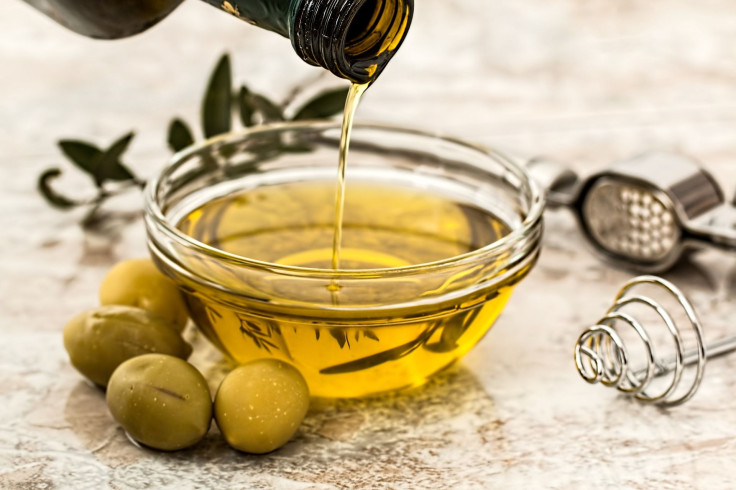 Olive oil is well known for its anti-inflammatory and antioxidant properties. Studies have shown that incorporating olive oil rich in healthy monosaturated fats into the diet can help with cardiac issues. A study has now found that olive oil is not just beneficial for the heart but can also improve brain health.
The findings of the latest study, which was presented at the annual meeting of the American Society for Nutrition in Boston, suggest that the use of olive oil can cut down the risk of death from dementia.
Dementia is the loss of cognitive thinking that can impair a person's daily life and activities. According to the WHO, more than 55 million people all over the world live with dementia and around 10 million new cases are diagnosed each year.
"Our study reinforces dietary guidelines recommending vegetable oils such as olive oil and suggests that these recommendations not only support heart health but potentially brain health, as well. Opting for olive oil, a natural product, instead of fats such as margarine and commercial mayonnaise is a safe choice and may reduce the risk of fatal dementia," Anne-Julie Tessier, a study author from Harvard T.H. Chan School of Public Health, said in a news release.
Researchers evaluated the diets and death records of more than 90,000 people in the U.S., of whom 4,749 died from dementia. Participants who included half a tablespoon of olive oil in their daily diet had 28% less chance of death from dementia. The study also suggests that the risk of fatal dementia reduces 8% to 14% as participants replaced a single teaspoon of margarine or mayonnaise with olive oil.
Researchers believe that including olive oil improved the overall quality of the diet. Irrespective of the diet quality, certain unique properties in olive oil can be attributed to brain health benefits.
"Olive oil may play a beneficial role in cognitive health through its rich content in monounsaturated fatty acids, which may promote neurogenesis. It also contains vitamin E and polyphenols that have antioxidant activity," Tessier told Medical News Today. "Some antioxidant compounds in olive oil can cross the blood-brain barrier, potentially having a direct effect on the brain. It is also possible that olive oil has an indirect effect on brain health by benefiting cardiovascular health."
Published by Medicaldaily.com