Olympus Voluntarily Recalls Medical Scope Accused Of Sickening Hundreds With Antibiotic-Resistant Infections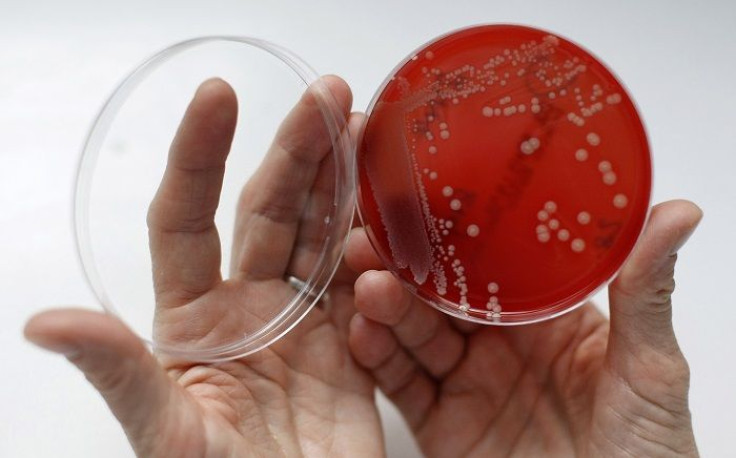 Olympus Corp. announced Friday that it would voluntarily recall and redesign its specialized medical scopes after being linked to rising "superbug" infections around the country.
The Japan-based company produces about 85 percent of duodenoscopes used in the U.S. The devices are used in more than 500,000 procedures as an alternative to traditional surgery to drain fluids from pancreatic and biliary ducts blocked by cancerous tumors and gallstones. Although it has played an important part in the treatment of patients, the devices have also been linked to "numerous outbreaks of antibiotic-resistant infections that have sickened hundreds of patients," The Washington Post reported.
In an effort to prevent future bacterial infections, Olympus Corp. will modify its design of the "elevator-sealing mechanism" to create a tighter seal and reduce the potential for leakage of patient fluids and tissue into the closed elevator channel. As it is now, the sealed area cannot be cleaned and disinfected between uses, thus leakage into this tube could pose a bacterial infection risk to subsequent patients exposed to the contaminated device.
"We have made it a top priority to improve the safety of duodenoscopes and help protect patients from bacterial infections associated with these medical devices," William Maisel, deputy director for science and chief scientist in the U.S. Food and Drug Administration's (FDA) Center for Devices and Radiological Health, said in a statement. "The Olympus TJF-Q180V's new design, as well as the new annual inspection program, is intended to reduce the risk of fluid leakage into the elevator channel, which in turn can reduce patient exposure to bacteria and other potential infections."
This move comes days after the U.S. Senate released a report saying the company's devices are unsafe and alleging the company knew their closed-channel duodenoscope model "could harbor and spread bacteria even after proper cleaning" back in May 2012; and yet, the company failed to issue safety alerts or hospitals and physicians in the U.S. until February 2015, according to the report.
"Patients should be able to trust that the devices they need for treatment are safe and effective," Sen. Patty Murray (D-Wash.), whose staff conducted the investigation, said in a statement. "Unfortunately, this investigation makes clear that current policies for monitoring medical device safety put patients at risk, and in this case, allowed tragedies to occur that could have, and should have, been prevented."
Over the past year, the FDA has alerted healthcare facilities and warned Olympus stating that the "design changes to this model from previous models, which resulted in a 'closed' elevator channel rather than an 'open' elevator channel, were significant and impacted the safe use of the device," according to a news release.
The FDA said that health care facilities may continue to use the Olympus TJF-Q180V while awaiting repair, and urges providers to meticulously follow the manufacturer's reprocessing instructions.
Published by Medicaldaily.com