Once-A-Week Diabetes Meds Are Similar In Safety And Effectiveness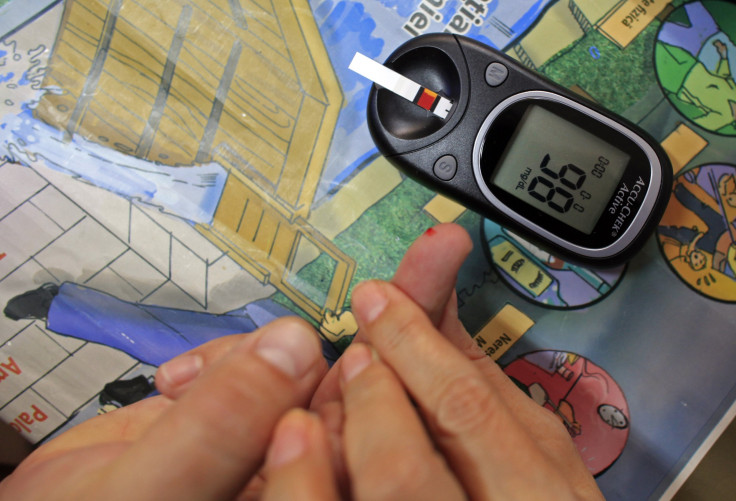 (Reuters Health) - There's little difference in the performance of five new once-a-week drugs to treat diabetes when they're compared to one another, though small differences in side effects emerge, according to a new review of existing evidence.
Past studies of the drugs known as glucagon-like peptide-1 receptor agonists - or GLP-1RAs - have found that the medications improve blood sugar control and reduce body weight, but the review's lead author said no research had compared the various versions head-to-head.
"The main message is that today several drugs are available for the control of hyperglycemia in type 2 diabetes, as never before," said Dr. Francesco Zaccardi, of the Diabetes Research Center at Leicester General Hospital in the U.K., "Therefore, it is even more important to know differences and similarities among drugs."
In type 2 diabetes, the body can't properly use or make enough of the hormone insulin to convert blood sugar into energy.
The drugs compared in the study - three of which are on the market, and two in development - stimulate insulin and have other beneficial effects like slowing digestion, the study team writes in Annals of Internal Medicine. All are taken once a week.
The American Diabetes Association and the European Association for the Study of Diabetes currently recommend GLP-1RAs as an option for people with type 2 diabetes who have tried other treatments like lifestyle changes and metformin, which is a longstanding oral drug used to improve blood sugar control.
For the new study, Zaccardi and colleagues analyzed data from 34 trials that included a total of 21,126 participants taking one of the five GLP-1RAs.
They found that the drugs performed similarly in reducing blood sugar, as well as heart disease risk factors like high blood pressure, cholesterol and inflammation. The risk of dangerous blood sugar lows known as hypoglycemia was also similar among people taking all five drugs.
The medications differed, however, when it came to reducing weight and HbA1c, which is a measure of average blood sugar levels over about three months.
Dulaglutide 1.5 milligrams (mg), which is sold as Trulicity by Eli Lilly; once-weekly exenatide, which is sold as Byetta by AstraZeneca; and taspoglutide 20 mg, which is in development by Ipsen and Roche, all performed better on those those two points than albiglutide, which is sold as Tanzeum by GlaxoSmithKline. Semaglutide, in development by Novo Nordisk, was not included in this analysis.
Still, the differences were small. HbA1c is measured in percentages with normal being below 6 percent and 6.5 percent or above being considered diabetes. Zaccardi told Reuters Health in an email that the greatest differences between the drugs were around 0.4 percent for HbA1c and about three pounds of body weight.
"The weight loss is instructive because a lot of people hear stories of people losing a lot of weight, but the mean weight loss is modest," said Dr. Sethu Reddy, chief of the Adult Diabetes Section at the Joslin Diabetes Center in Boston.
The researchers also found that taspoglutide 20 mg has the highest risk of nausea. And once-weekly exenatide increased heart rate compared with albiglutide and dulaglutide by 1.4 to 3.2 beats per minute.
Zaccardi said that few comparisons like this study have been done between similar diabetes drugs, which limits their ability to compare the results to other types of treatments.
"I believe that the study underlines the necessity to perform direct comparisons among drugs of the same class to better clarify the pros and cons of each drug," he added.
Reddy, who was not involved in the new review, also cautioned that the findings are based on a comparison of existing data from separate studies.
"It's not the 'real deal' so to speak in that there are no trials comparing these drugs to one another," he said.
But, Reddy added, the review and new research into GLP-1RAs should give people comfort since it shows the drugs really do work to reduce high blood sugar and other diabetes symptoms.
"That makes me more comfortable that this therapeutic area is real, and not a flash in the pan and the mechanism is real," he said.
SOURCE: http://bit.ly/SQRXAa Annals of Internal Medicine, online December 7, 2015.
(This version of the story has been refiled to clarify that semaglutide was not included in the analysis in paragraph 10)
Published by Medicaldaily.com