One in Eight of World Population Going Hungry: U.N.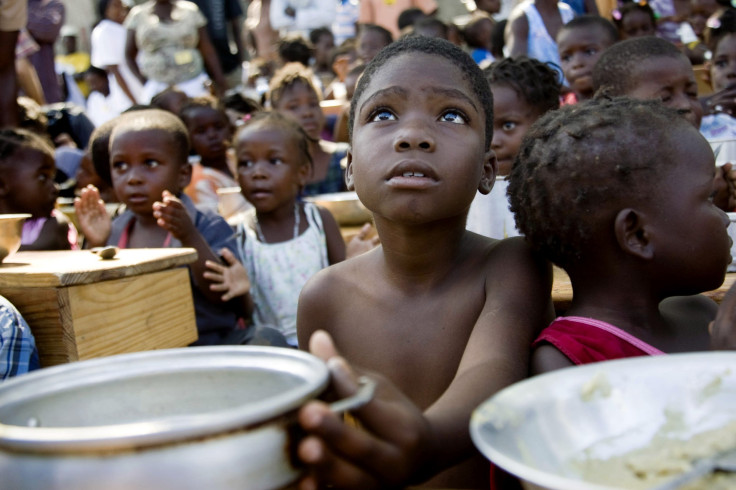 One out of every eight people in the world is chronically undernourished, the United Nations' food agencies said on Tuesday, and aid groups warned that rising food prices could reverse gains in the fight against hunger.
In a report on food insecurity, the UN agencies said 868 million people were hungry in 2010-2012, or about 12.5 percent of the world's population, down more sharply than previously estimated from about 1 billion, or 18.6 percent in 1990-92.
The new figures, based on a revised calculation method and more up-to-date data, are lower than the last estimates for recent years that pegged the number of hungry people at 925 million in 2010 and 1.02 billion in 2009.
"That is better news than we have had in the past, but it still means that one person in every eight goes hungry. That is unacceptable, especially when we live in a world of plenty," said Jose Graziano da Silva, director general of the Food and Agriculture Organisation (FAO).
"Most of the progress in hunger reduction was made until 2006, as food price levels continued to decline. With the rise in food prices and the economic crisis that followed, there have been many fewer advances," he warned.
Food prices have risen over the past few months, fuelled by drought in the United States, Russia and other major grain exporters, and FAO expects prices to remain close to levels reached during the 2008 food crisis.
But Graziano da Silva said the world can still achieve the Millennium Development Goal to halve the prevalence of undernourishment in the developing world by 2015.
The goal is one of a series of targets adopted by world leaders at the United Nations in 2000 to slash poverty, hunger and disease in poor countries by 2015.
Economic recovery, especially in the agriculture sector, will be crucial for sustained hunger reduction, according to the report by FAO, the World Food Programme (WFP) and the International Fund for Agricultural Development (IFAD).
"Agricultural growth involving smallholders, especially women, will be most effective in reducing extreme poverty and hunger when it generates employment for the poor," the agencies said.
They said factors holding up progress include growing biofuel demand, financial speculation in food commodity markets and inefficiencies in food supply and distribution which lead to almost a third of total production being wasted.
"BIGGEST SCANDAL"
Luca Chinotti from aid agency Oxfam said lack of political action to tackle high food prices, gender inequality, land grabs and climate change risked reversing past gains in the fight against hunger.
"The fact that ... more than the population of the U.S., Europe and Canada are hungry in a world which produces enough for everyone to eat is the biggest scandal of our time," he said.
He urged governments to use a food summit next week to boost efforts to create a more sustainable food system. He suggested building up food reserves as a buffer to high prices and introducing protection programmes for those most at risk of hunger.
The Committee on World Food Security, an intergovernmental body, meets in Rome next week around World Food Day on October 16, when a ministerial meeting will discuss high food prices.
FAO, WFP and IFAD define undernourishment, or hunger, in the State of Food Insecurity in the World 2012 (SOFI) report as "food intake that is insufficient to meet dietary energy requirements continuously".
The vast majority of people suffering hunger, 852 million, live in developing countries, where the prevalence of undernourishment is estimated at 14.9 percent, the report found.
In the past two decades hunger has fallen by nearly 30 percent in Asia and the Pacific, due to socio-economic progress. Africa was the only region where the number of hungry grew over the period, to 239 million in 2010-12 from 175 million in 1990-92.
The new figures followed adjustments to population size and human height estimates. They also took into account a more detailed assessment of food availability and the amount of food wasted along the supply chain.
@ 2012 Thomson Reuters. All rights reserved.