'One Giant Leap for Humankind': FDA Approves Trial Aiming to Cure Paralysis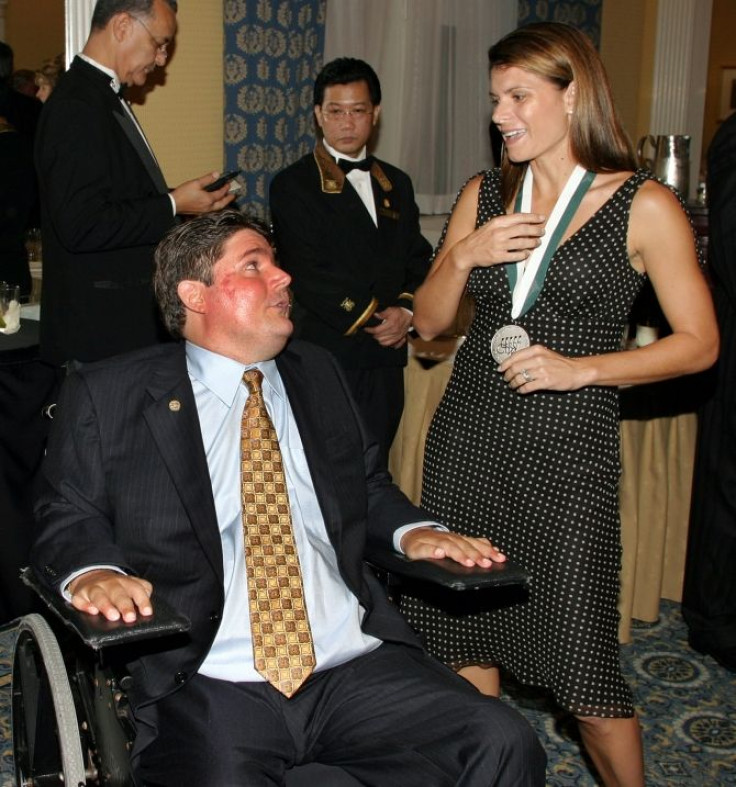 The Miami Project to Cure Paralysis, a Center of Excellence at the University of Miami Miller School of Medicine, announced yesterday that they received FDA approval to conduct testing on Schwann cells in humans.
The approval is just for a safety trial so far, but the Miami Project has high hopes. They have been working on developing the technology for 25 years. In previous studies on mice, rats, pigs and primates, the Schwann cells successfully repaired central nervous system injuries. The procedure restored 70 percent of function and movement to completely paralyzed animals.
Schwann cells are primarily found in the peripheral nervous system. They send electrical signals to different portions of the nervous system.
The trial will involve eight recently paralyzed people ranging in age from 18 to 50. Their Schwann cells will be removed from their legs, and incubated and grown for three to five weeks in order to create the number and quality of cells necessary for transplantation. When the Schwann cells are implanted, the participants will have been injured for 26 to 40 days. The procedure will take place at the University of Miami Hospital, Jackson Memorial Hospital in Miami, and the Miami Project to Cure Paralysis. Participants will be monitored for years afterwards to track their progress.
Marc Buoniconti, the organization's president, had tears in his eyes during the announcement. Buoniconti came from a football-playing family; his father Nick was a linebacker for the Miami Dolphins team in 1972, the year that they were undefeated. Marc Buoniconti was a linebacker for The Citadel, a college in South Carolina, when a devastating injury ended his football career. Buoniconti is now paralyzed from the neck down. In time, he has learned to breathe without using a ventilator and operate a breath-powered wheelchair.
Despite these achievements, he and his family never lost sight of the dream that he, and other paralyzed people, would regain the ability to walk. Nick Buoniconti founded the Miami Project 26 years ago. They hope that their treatment in Schwann cells can cure paralysis.
In a statement released yesterday, Pascal J. Goldschmidt, Senior Vice President for Medical Affairs, Dean of the Miller School of Medicine, and CEO of UHealth-University of Miami Health System said, "This is truly one small Schwann cell for a human, and one giant leap for humankind."
For his part, Buoniconti has remained in shape, awaiting the day that he will be able to walk again.
Published by Medicaldaily.com