Online Program Helps Chronic Pain Patients Minimize Opioid Use By Promoting Relaxation, Positivity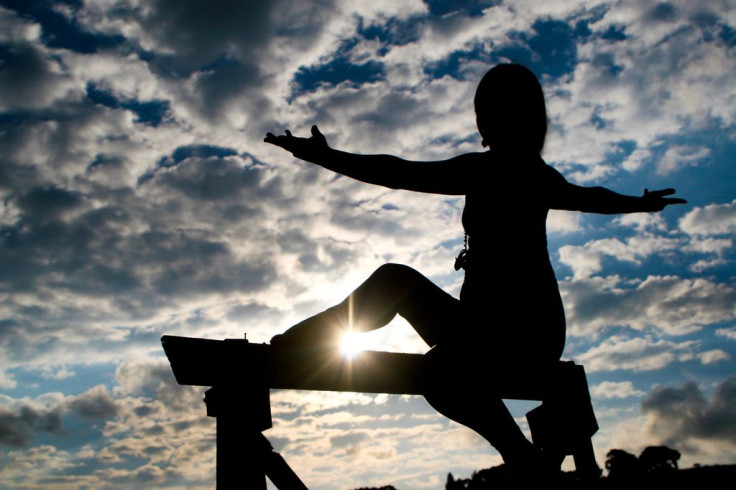 With over 100 million Americans suffering from chronic pain, the causes of which for many are unknown, researchers are hard-pressed to find alternatives to treating people with this issue that do not involve the use of opioids. A recent study conducted by researchers at Washington State University found that the mind-body connection may possess a substitute treatment. Creating an Internet-based program that teaches chronic pain patients how to utilize other avenues to relieve their ailments like physical activity, positive thinking and dealing with negative emotions, researchers are one step closer to finding solutions outside of painkillers.
According to the Mayo Clinic, emotional stress and depression go hand-in-hand with chronic pain. For many, depression can be both a cause and a result of chronic pain, resulting in a cycle in which one feeds into another. For Marian Wilson, assistant professor in the College of Nursing, it is breaking this cycle through dealing with negative emotions that could help alleviate some of a patient's pain.
For the study, Wilson and her team examined 43 people with non-cancer-related chronic pain over an eight-week online course that dealt with psychological, social, and health issues often associated with chronic pain. A control group of a similar size was also examined, but compared to this group, patients who had chronic pain reported a change in their thinking habits by the end of the course. After the eight weeks, patients became more inclined to adopt positive thinking patterns, and utilize relaxation techniques to help manage their pain.
With negative emotions, you often have the physical response of tension," said Wilson in a recent press release. "So we really want people with pain to learn they have control and mastery over some of those symptoms. Meditation and relaxation can help with that."
Normally, patients have a hard time receiving the training necessary for these techniques in traditional care settings. But by equipping patients with a sense of confidence and control over their pain, they become less likely to rely on painkillers. This confidence, which other studies refer to as "self-efficacy" has been associated with a higher quality of life, an increase in physical activity, and the ability to carry out a normal work schedule.
"Maybe the pain is never going to go away, but you can divert your attention from it," Wilson said. "You can focus on more positive things and you an absolutely get that thought on a back burner rather than fixating on it."
Wilson and her team, overall, found that four out of five people who went through the program were more likely to reduce pain, or get rid of it altogether, while moving toward accomplishing goals. They also reduced or eliminated their use of medications.
"Unique to our study was the discovery that more appropriate use of opioid medicines could be an unintended consequence of participation," Wilson said.
This finding proves to be very promising, as the report published in the journal Pain Management Nursing noted that 60 percent of the 15,000 deaths associated with opioid overdose occurred within patients who had been prescribed the medication. Researchers also reported that because opioid users develop tolerance, it is hard to refrain from becoming addicted, especially when experiencing chronic pain.
"For many patients, more and more evidence is coming out that if we can get them off opiates, or reduce their use and help them become more active, they'll actually feel better," Wilson concluded. "Plus they won't be at risk for death from opioid overdose, which they're at risk for now because they often have to keep increasing the opioid dose to get the same pain relief."
By adopting a more positive mind frame, and practicing relaxation techniques while devoting time to stay active, patients with chronic pain show much promise in overcoming an otherwise incurable disorder.
Source: Wilson M, Roll John, Corbett C, et al. Empowering Patients with Persistent Pain Using an Internet-based Self-management program. Pain Management Nursing. 2015.
Published by Medicaldaily.com