Online Sex Photos Common Among Swiss Teens, Study Finds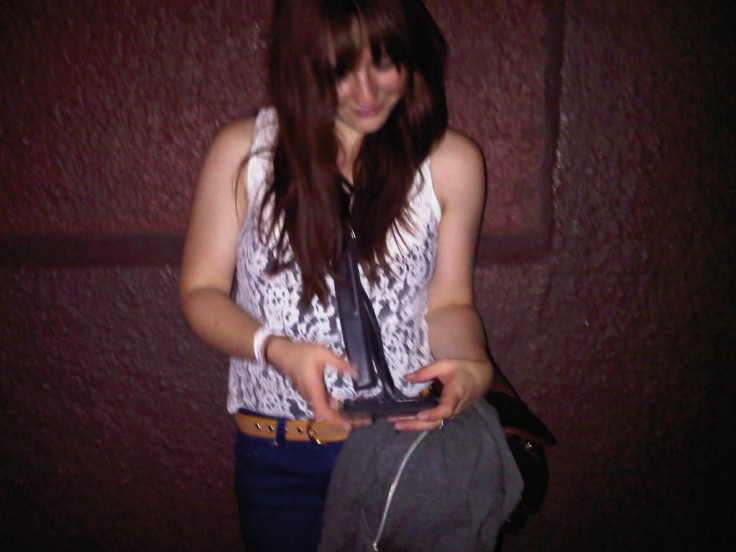 It's fun to imagine the anachronisms of digital life several decades into the past, with a man knocking on another's front door with a simple declaration: "I find your wife attractive."
Another walks down a city street holding high a photograph of bucolic beauty — or a cat. "Like" my image! Elsewhere in this silly place, a young woman stands on a street corner, distributing mimeographed copies of her nude body, photographed at home in what appears to be a bathroom mirror.
In the early 21st century, all of these realities exist and interplay with our psychologies and society. A new study in Switzerland mirrors a trend seen throughout much of the world, with 22 percent of teenagers admitting to uploading sexually explicit photos or videos of themselves in a bid for self-esteem.
Ingrid Graberg, a psychologist specializing in children and young adults, explains the psychological urge for girls — much more than boys — to pose sexually online.
"Acknowledgment and praise aren't bad in themselves, but it's not good to become addicted to it, doing anything to get attention," Gråberg, told newspaper Dagens Nyheter (DN). "Boys generally receive more attention for other things. Girls and boys are treated differently from the day they're born, several studies have shown that," Gråberg said.
A flagging sense of self-confidence might partially explain the prevalence of the behavior among Swedish youth. "Self-esteem plays a part," Graberg said. "Obviously, no one answer will apply to all, but most have a desire to be popular, and that isn't a new phenomenon."
For the study, the research institute Ungdomsbarometern surveyed more than 1,000 Swedish youth between ages 15 and 24, finding a "sexting" rate comparable to elsewhere in the Western world, though other study reports fail to discern between distribution of such material via cell phone or postings to websites and other social media.
A survey of 2,000 youth in Los Angeles last year found that 1 in 7 acknowledged sharing sexually explicit materials of themselves, similar to a study in Houston, TX, finding that 30 percent of teenagers had shared their ones and zeroes. In the first study, researchers at the University of Southern California's school of social work reported in the journal Pediatrics a link between such online intimacy and risky sexual behaviors.
"What we really wanted to know is, is there a link between sexting and taking risks with your body?" said Eric Rice, study author and assistant professor at the university. "And the answer is a pretty resounding 'yes.'"
Rice told Reuters the most convenient and effective setting for a conversation about sexting would be in school, facilitated by teachers.
Published by Medicaldaily.com