Only 6 People Enrolled In Obamacare On Oct.1, Despite Claims Of 4.7M Healthcare.gov Visitors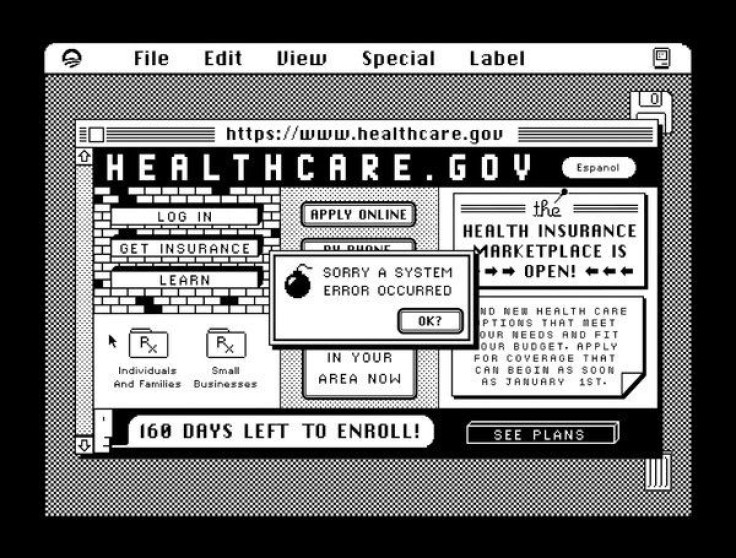 We knew that the Obama administration's HealthCare.gov launch was rocky, but not even the Republicans in Congress could've seen this coming. Despite claims of 4.7 million unique visitors on the first day of open enrollment in the Affordable Care Act's health insurance marketplace, a memo released Thursday reveals that only six people managed to successfully register on Oct. 1.
According to the Washington Post, notes taken in a Oct. 2 meeting at the Center for Consumer Information and Insurance Oversight suggest that the Dept. of Health and Human Services (HHS) may have been less than forthcoming about initial enrollment numbers.
"6 enrollments/834s spread across 5 issuers," the notes from the meeting read. "No failures...Issuers include BCBS NC, BCBS Kansas City and CareSource. Healthcare Service Corporation had the 2 enrollments."
The notes also reveal that those in the meeting knew about the challenges facing the website as early as that second day of enrollment.
"High capacity on the website, direct enrollment not working, VA system not connecting," the notes read, under a category labeled "on-going issues." "Experian creating confusion with credit check information, residency issue has a script being developed for the 900 issues that occurred and many agent-brokers have not signed up on EIDM."
HHS spokeswoman Joanne Peters defended the administration's numbers, saying that the notes from that meeting on the second day of the enrollment period are not reflective of official enrollment statistics, which will be released soon.
"These appear to be notes, they do not include official enrollment statistics," she said in a statement. "We will release enrollment statistics on a monthly basis after coordinating information from different sources such as paper, on-line, and call centers, verifying with insurers, and collecting data from states. As the Secretary said before Congress, we are focused on providing reliable and accurate information and we do not have that at this time due to the issues with 834 forms."
If you recall, the site's launch on Oct. 1 was hampered by long waits, glitches, and even crashes. Since then, the Obama administration has continued to assure the public that the most important part of the Affordable Care Act — making sure that millions of uninsured Americans receive health insurance at a low price — is still doing just fine.
To read the notes from the meeting, click here, here, and here.
Published by Medicaldaily.com