Operation Smile: 4-Pound Facial Tumor Removal Has Haitian Teen Hennglise Dorival 'Happy' Post-Surgery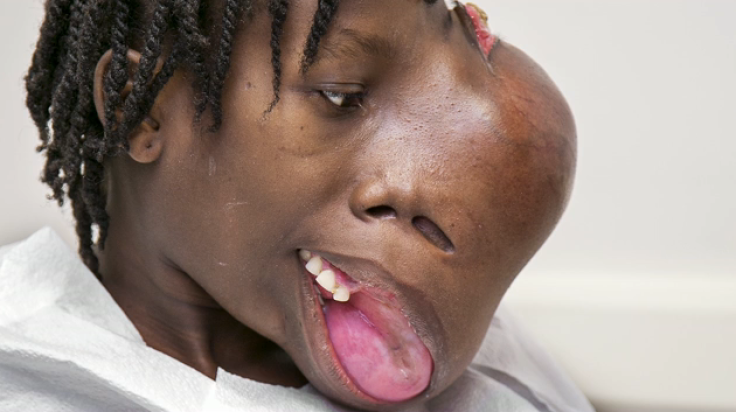 At 12 years old, a girl from a mountain village of Bahon in Haiti would begin to learn the power of the generosity of others at her small Baptist school when Larry O'Reilly, vice-chairman of the board of directors for O'Reilly Auto Parts, came to visit. Haitian teen, Hennglise Dorival, now 16, was different from the rest of the kids in her class; she had a facial tumor protruding from her upper jaw. With the help of O'Reilly and Operation Smile, an international children's medical charity that performs cleft lip and cleft palate surgery for children in low- and middle-income countries, Dorival, is "happy" now that doctors have successfully removed the 4-lb. facial tumor that plagued her for four years. The charity raised funds to bring Dorival and her mother to America.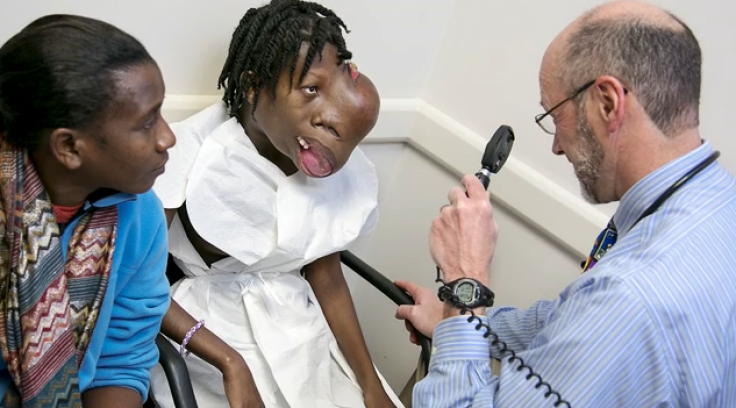 "I'm happy. My face is smaller," Dorival told an Operation Smile representative through a translator, ABC News reported. "My mouth is different, but in a good way. I understand it will get better with time." The surgery, originally thought risky by doctors, has even changed the relationship between the Haitian teen and her mother, Yvrose, who says she's "more comfortable" around Dorival. "The largeness of her face made me and others uncomfortable. Before the operation, Hennglise was scared to go out and socialize. But not anymore," she said.
The benign tumor, ameloblastoma, was identified by Haitian doctors when the teen was 12. The tumor of dental origin develops most often in the jaw near the molars, says the Mayo Clinic, beginning in the cells that form the protective enamel lining of the teeth. Ameloblastoma, despite being benign, can be very aggressive and grow into the jawbone, causing swelling and pain, like in Dorival's case. She was fortunate enough that the tumor had not invaded the base of her skull. However, the tumor was so large it caused extensive damage to her jaw and musculature, and even moved her left eye out of place, leaving her nearly blind.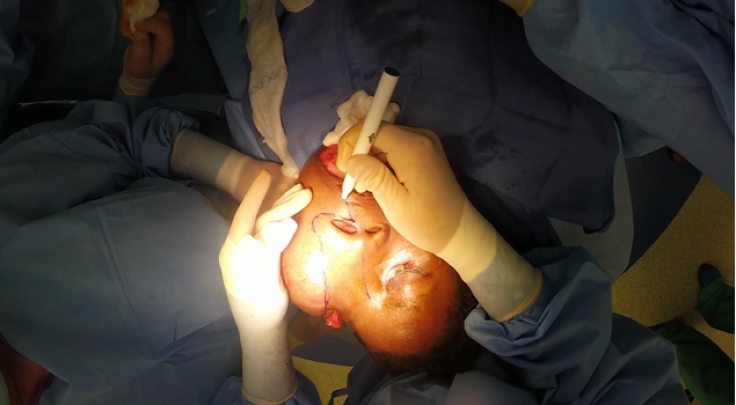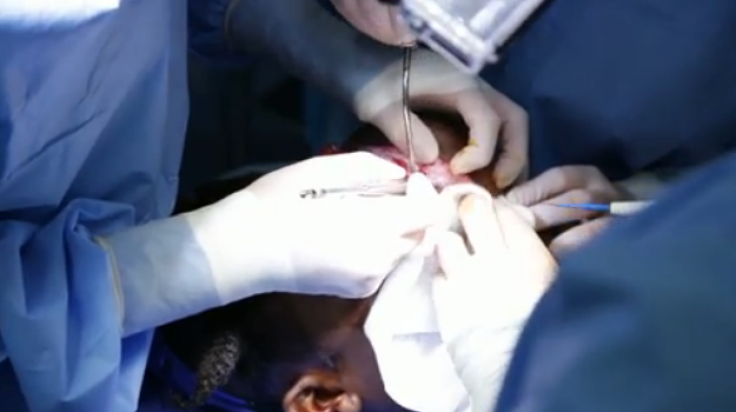 Dr. William Magee, Operation Smile cofounder and CEO, is one of the surgeons who removed Dorival's tumor and saved her life at Children's Hospital of the King's Daughters in Norfolk, Va. on April 28. "Truthfully, she would have suffocated in the next six months, as [the tumor] would have completely obstructed her air flow," Magee told Fox News. The teen still faces a few surgeries within the next upcoming months, including one major surgery to fix her jaw. Until then, Dorival is only eating soft or liquid foods.
She and her mother will be in Norfolk for at least six weeks before they go back home to Haiti in hopes their family and other people will be more accepting of the teen.
Published by Medicaldaily.com