Opioid Addiction 2017: Dependence On Medication Can Begin Within Days Of Receiving A Prescription, CDC Says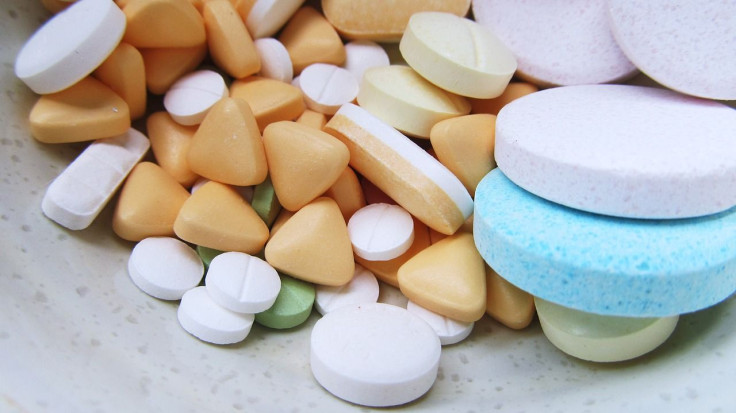 It's possible to become dependent on opioids within just a few days, according to a new study. Patients prescribed a single day's supply of a narcotic painkiller had a 6 percent chance they would still be on the drug a year later, according to the report. And the longer the prescription, the greater the chance of later dependence.
Read: How Did Opioid Drugs Get To Be So Deadly? A Brief History Of Its Transition From Trusted Painkiller To Epidemic
"The chances of long-term opioid use, use that lasts one year or more, start increasing with each additional day supplied, starting after the third day, and increase substantially after someone is prescribed five or more days, and especially after someone is prescribed one month of opioid therapy," said senior researcher Bradley Martin, in the Medical Xpress report.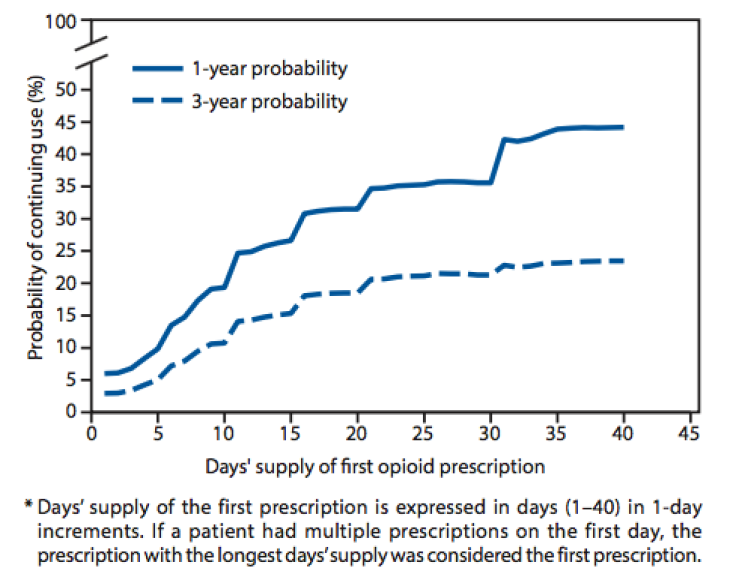 The study included data from nearly 1.3 million patients' records from 2006 through 2015 who were prescribed an opioid for the first time. Patients who had cancer (other than non-melanoma skin cancer) or a substance abuse disorder were not included.
The graph above depicts the probability of continued use of opioids depending on the number of days' supply of pills the patient was given. Some of the most common drugs are Vicodin, OxyContin, and Fentanyl.
"We were not anticipating that graph to look as steep as it does in the first 15 days, that rapid. That surprised us," Martin told BuzzFeed.
The report, published in the U.S. Centers for Disease Control and Prevention's Morbidity and Mortality Weekly Report, emphasizes the fact that the way opioids are prescribed in clinical practice needs to be improved.
On their website, the CDC provides an abundance of resources for both patients and providers about how to practice safer, more effective pain management.
This study brings attention to the prescribing patterns occuring during our country's opioid crisis, researchers note. Every day, 91 Americans die from an opioid overdose, including prescription opioids and heroin.
See also: Pain Relief 2017: New Targeted Opioid May Avoid Addiction, Other Negative Side Effects
The Cost Of Painkiller Addiction: Opioid-Related Hospitalizations Up 72%, Totaling $15B In Health Care
Published by Medicaldaily.com