Opsumit Approved By FDA For Pulmonary Arterial Hypertension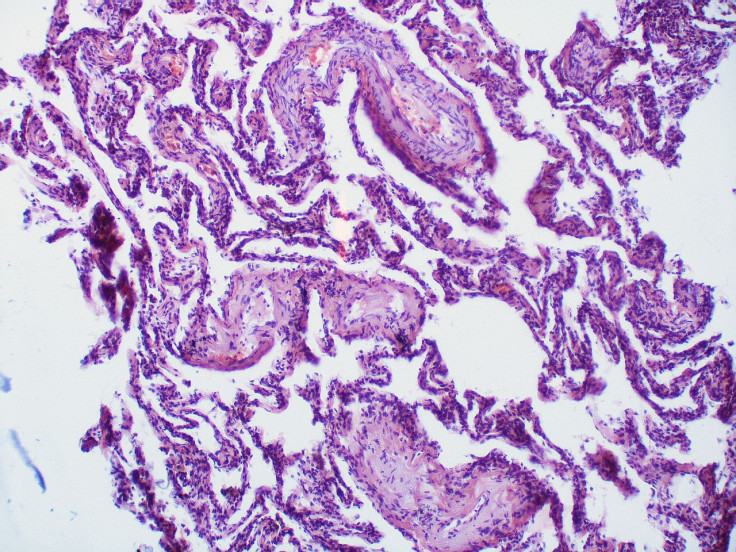 A Swiss company has won U.S. regulatory approval for its next-generation pulmonary arterial hypertension drug Opsumit.
The drug will replace Actelion Ltd.'s Tracleer, which loses patent protection in 2015, Reuters reported. The U.S. Food and Drug Administration approved the drug this month following a successful clinical trial showing Opsumit effective in slowing the progression of the disease.
Known also as PAH, pulmonary arterial hypertension involves high arterial blood pressure between the lungs and heart, which causes the right side of the heart to pump harder than usual. Sufferers also experience shortness of breath, dizziness, fainting, leg swelling, among other symptoms. In its most severe forms, the disease may be characterized by a dramatically decreased ability for physical activity, leading to heart failure.
The company's new drug belongs to the endothelin receptor antagonists drug class, which work to decrease blood pressure by relaxing the pulmonary arteries. Opsumit and others of its kind carry a boxed warning from the government, the most serious required by drug makers, warning it should not be taken by pregnant women at high risk of harm to the fetus.
The manufacturer reported sales of Tracleer last year of $1.67, the company's biggest selling product. Actelion believes its new PAH drug may compensate for sales lost to generics by 2015. The new drug will compete with Letairis, manufactured by Gilead Science Inc., and sold outside of the United States by GlaxoSmithKline Plc under the name Volibris.
Published by Medicaldaily.com