Oral Health: Adults With Many Cavities Are 32 Percent Less Likely To Develop Head And Neck Cancer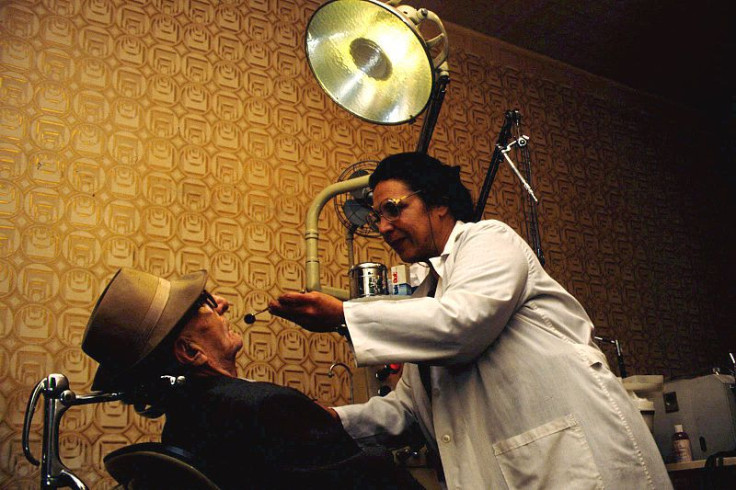 In a strange twist, it turns out adults who have lots of cavities may decrease their risk for developing head and neck cancer, according to a new study.
Cavities are often a sign of poor oral hygiene and form partly due to foods and drinks high in sugar content. Tooth decay is an incredibly common disorder, affecting 60 to 90 percent of children and 100 percent of adults, according to the World Health Organization (WHO). While cavities are common and remediable, they can also be a sign of other problems: studies have linked gum disease to diabetes, heart disease, and stroke, among other conditions, according to the CDC.
But, it turns out, poor oral health actually seems to have at least one overall health benefit. Findings published online in JAMA Otolaryngology—Head & Neck Surgery revealed that adults who have a lot of cavities are a third less likely to develop head and neck cancer than those without cavities. A team of researchers analyzed 399 head and neck cancer patients and compared them to 221 similar people who were cancer-free in an attempt to identify risk factors for these types of cancer.
People with the most cavities were the ones least likely to have head and neck cancer, compared to those with the fewest cavities, according to the researchers. Adults with the most cavities had a 32 percent lower risk than their counterparts even after variables such as sex, marital status, smoking, and alcohol intake were taken into account.
"This was an unexpected finding since dental cavities have been considered a sign of poor oral health along with periodontal disease, and we had previously observed an increased risk of head and neck cancers among subjects with periodontal disease," said Dr. Mine Tezal, lead researcher and assistant professor at the University at Buffalo, State University of New York, HealthDay reports.
Tezal and his team of researchers hypothesized that there may be some potential health benefits of some of the bacteria responsible for producing the lactic acid that in turn causes cavities. These bacteria include streptococci, lactobacilli, actinomycetes and bifidobacteria.
"These bacteria have important roles in digestion, as well as in local mucosal and systemic immunity, and their reduction has been associated with chronic inflammatory diseases, allergies, obesity and cancer," said Tezal. A normal balance in these bacteria may reduce the risk of head and neck cancers in adults. The excessive use of antibacterial products and smoking could put this balance in danger and leave adults susceptible inflammatory diseases and cancer among many others.
The isn't to suggest that you should quit brushing your teeth tomorrow. For one thing, the researchers noted that missing teeth and decayed filled teeth were not found to be associated with head and neck cancers in the study. For another, there are plenty of health risks associated with bad oral hygiene. "If caries [are] associated with reduced cancer risk—seems very unlikely—the dental damage, and infection risk of dental disease carries its own risk," said Dr. Joel Epstein, a consultant with the division of otolaryngology and head and neck surgery at the City of Hope, in Duarte, Calif. who was not involved with the study, to HealthDay. Caries are the medical term for cavities.
While the results of the study may be considered preliminary due to its small sample size, some health experts believe these findings could invite innovation on how oral cavity cancer is treated. "We see a mechanism that may protect against mouth cancer, and may be a potential strategy either as part of prevention or treatment of oral cavity cancer," said Dr. Dennis Kraus, director of the Center for Head & Neck Oncology at the New York Head & Neck Institute at Lenox Hill Hospital, in New York City. "This is a fascinating first step," Kraus told HealthDay.
The lead author of the study warns people these findings do not encourage to practice poor oral hygiene but instead maintain a healthy diet, and brush and floss their teeth. Tezal believes the next step for him and his team to take is to find a way of attaining the benefits of the lactic acid without it producing cavities.
Currently in the United States, head and neck cancer account for five to 10 percent of all cancers. The cancer is more common in people over age 50 and three times more common in men than in women, according to the Cleveland Clinic. Head and neck cancer is curable if detected early and can even be prevented through simple lifestyle changes.
Published by Medicaldaily.com