Oregon Boy Sues Orthodontist for Leaving His Braces on for 11 Years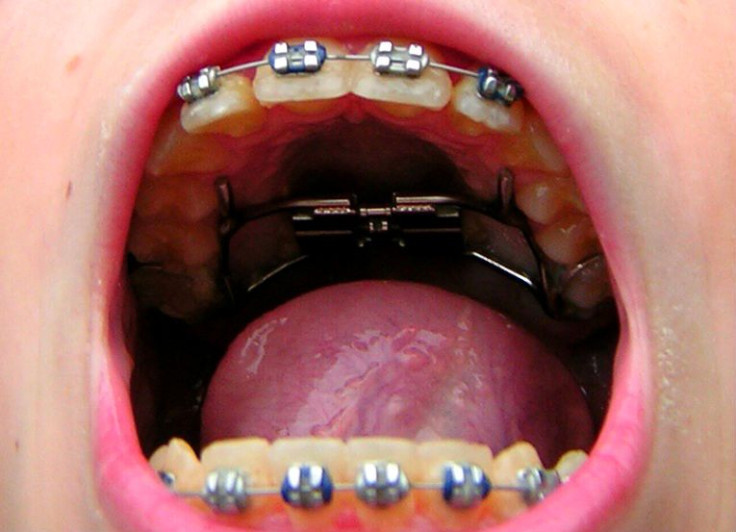 An Oregon man is suing his orthodontist for leaving his braces on for 11 years, which he claims left him with irreversible tooth rot.
Devin Bost, of Portland, is suing his orthodontist Brad Chvatal, DMD, for nearly $200,000 for permanent injuries to his teeth, mouth and gums.
According to Bost's complaint, filed Friday in Multnomah County circuit court, he seeks $150,000 for pain and suffering, plus $35,100, which Bost's attorney, David Hollander, said is the amount his client has had to shell out for his corrective oral surgery and other related expenses, The Oregonian reported.
Bost, now 22, first visited the Eugene orthodontist when he was 7 in August 1997, just a few months after a different orthodontist fitted him with a new set of braces. Bost had returned to Chvatal's office over the next several years but the orthodontists never removed his braces, according to the lawsuit.
Suddenly, in June 2008, Bost, who was 18 at the time, received "an urgent phone call" from the orthodontist saying that he had to have his metal aligners removed immediately.
Hollander told The Oregonian that his client's braces were on so long that many of the then 18-year-old's teeth were "rotten through," and his gums also required serious work.
"What I'm told by the experts is, 'You can't do this. You can't keep them on that long. It's just not done," Hollander said, according to the newspaper.
However, Chvatal told the newspaper that the case was more complicated that it seemed and that he gave Bost the best care he could and that he is proud of the work he does for his patients.
"We have the utmost respect for them and empathy, and treat them -- everybody -- with the best quality care as we possibly can," Chvatal said, according to the paper.
Children typically wear braces for two or three years, and while braces alone aren't harmful to teeth, they can make teeth much harder to clear and could hasten decay if the wearer isn't careful about keeping his mouth clear, according to experts.
"If you don't have the best hygiene, you run the risk of decalcification of the teeth," Dr. John Buzzatto, president of the American Association of Orthodontists, told ABC News.
Buzzatto said that while there can be situations where a patient might need extended treatment, like if they have impacted teeth or an over-developed jaw, he said that it is "extremely unusual" for somebody to wear braces for 11 years.
"I could not think of an instance where that would be the case," he said.
Published by Medicaldaily.com