Ovarian Cancer Screening May Soon Be Conducted With A Simple Blood Test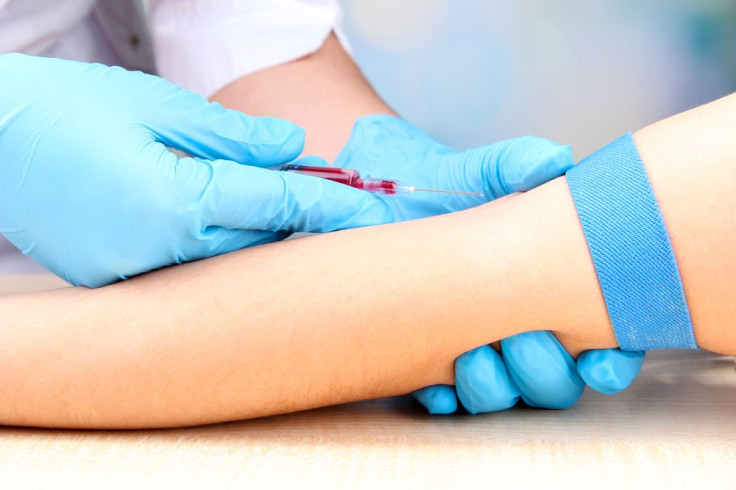 A woman's risk of getting ovarian cancer is only about one in 75, yet this cancer is deadly and dangerous, causing more deaths than any other cancer of the female reproductive system. Now researchers at University College London say a new screening test can detect cancer in twice as many women as conventional methods. The new method, based on a simple blood test, identified 86 percent of the women with invasive epithelial ovarian cancer, while the traditional test predicted less than half.
More precisely, the new method uses a statistical calculation to interpret changing blood levels of a protein called CA125, which is linked to ovarian cancer. Previous studies of this biomarker have found it to be highly inaccurate when used as a screening tool. In all the previous trials, though, the scientists used a fixed threshold of CA125 in the blood to identify cancer: more than 35U/mL. Unfortunately, some women with much higher levels of the protein in their blood did not have cancer, while others with levels far below the threshold did have the disease. Additionally, a number of conditions also cause an elevated CA125 level, including menstruation, endometriosis, liver disease, pelvic inflammatory disease, fibroids, and pregnancy.
For the current study, the researchers investigated whether using an individual woman's pattern of CA125 blood levels over time might be more accurate. In other words, this new method is based on the fact that what's normal for one woman may not be so for another. So instead of looking for all women who range above a certain threshold, the researchers simply examined the change in levels of this protein biomarker for each woman over time.
The researchers began the new study with data from the UK Collaborative Trial of Ovarian Cancer Screening (or UKCTOCS) — this largest ever ovarian cancer screening trial involved 202,638 women over the age of 50. For 46,237 women, researchers tested their blood once a year for CA125 levels and then used a computer algorithm to interpret their risk of ovarian cancer based on her age, her original levels of CA125, and the changes in her level.
This new method detected invasive epithelial ovarian cancer in 86 percent of the women.
"Use of an early detection strategy based on an individual's CA125 profile significantly improved cancer detection compared to what we've seen in previous screening trials," Dr. Usha Menon, UKCTOCS co-principal investigator and a professor at UCL, said in a press release. A simple blood test to screen women for ovarian cancer is exciting, still Menon says further evidence is needed before doctors begin using this tool in their practices.
Source: Menon U, Ryan A, Kalsi J, et al. A risk algorithm using serial biomarker measurements doubles the number of screen-detected cancers compared to a single threshold rule in the United Kingdom Collaborative Trial of Ovarian Cancer Screening (UKCTOCS). Journal of Clinical Oncology. 2015.
Published by Medicaldaily.com