Over 1,000 Sick After Eating Contaminated Food From Japan's Largest Seafood Producer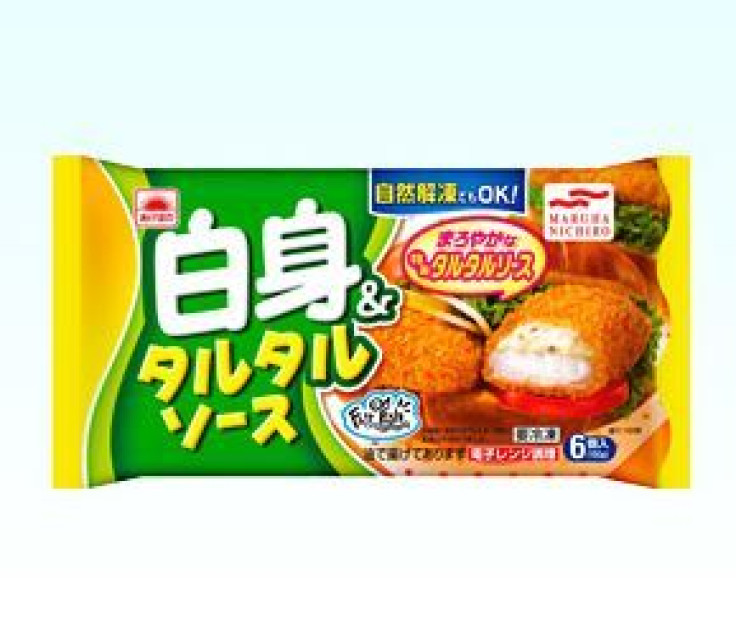 Hundreds of people in Japan have become sick after eating frozen food contaminated with pesticides, The Associated Press reported Wednesday. On Dec. 29, food producer Maruha Nichiro Holdings Inc. began recalling 6.4 million packages of frozen foods manufactured at a subsidiary factory located in Gunma Prefecture, Tokyo, saying it discovered some to be tainted with high levels — 2.6 million times the permitted levels, according to Japan Times, in some cases — of malathion. An insecticide in the chemical family known as organophosphates, malathion is found in both farming and gardening products while also being an ingredient in some shampoos for treating lice. At high enough concentrations, malathion may cause death. Maruha Nichiro stated it has retrieved about 1.1 million frozen food packages, including croquettes, pancakes, and pizza, subject to the recall so far.
People have reported to the company as well as government agencies vomiting, diarrhea, and other symptoms of food poisoning after eating products made by the Maruha Nichiro subsidiary, Aqlifoods Co. The exact number of people who have suffered symptoms has not yet been pinned down. According to Jiji Press, more than 1,000 people have complained, while Japan's health ministry has only confirmed, as of late Tuesday, 556 people suffering symptoms after eating the tainted food. In a notice on its website, the ministry ordered Maruha Nichiro to recall all products that may potentially be affected and to keep the public informed about the situation. In response, the company, which is considered to be Japan's largest seafood firm, took out full-page ads in major newspapers today to both apologize and warn consumers against its tainted products. Maruha Nichiro also issued a notice embellished by 51 photos of potentially toxic products stating, "The products will have a strong smell and eating them may cause vomiting and stomach pain." The company's English language website lacks this information.
Meanwhile, according to Jiji Press, detectives are investigating whether the pesticide was deliberately added to the food during some stage of production. Police are questioning about 300 factory and other employees of a company subsidiary for evidence in the contamination, Bloomberg reported. "We test products several times a day for evidence of spoilage, based on the law, but we had no reason to believe pesticides would be present, so we didn't test for that," Ichiro Gohara, a spokesman for the company, told Bloomberg. "Until now, we haven't received any reports of problems."
Masako Mori, state minister for consumer affairs and food safety, claimed Maruha Nichiro was too slow in publicizing pertinent information and responding to consumer inquiries, reported Japan Times. Additionally, health minister Norihisa Tamura told a news conference that the Health, Labor, and Welfare Ministry will continue to gather information in order to update consumers.
Published by Medicaldaily.com