Over-the-Counter Painkillers Increase Risk of Death In Heart Attack Survivors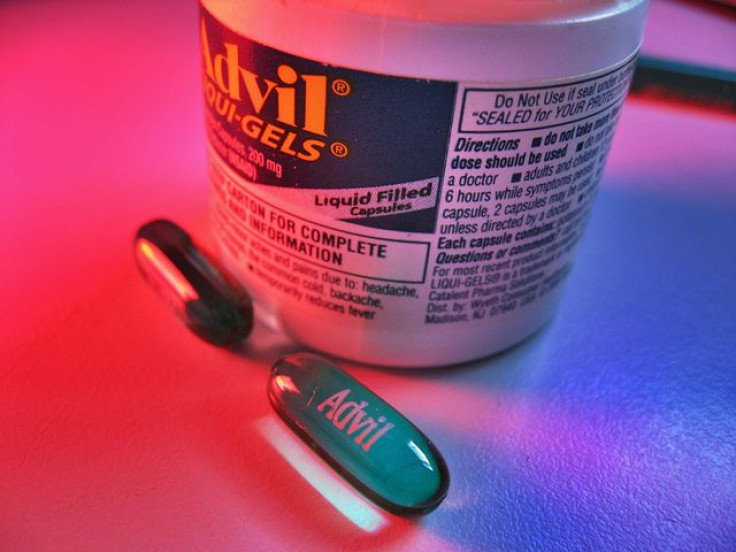 Individuals who have suffered a heart attack may increase their risk of dying by taking non-steroidal anti-inflammatory drugs (NSAID).
In a study, published in the American Heart Association journal Circulation, drugs such as Celebrex, as well as over-the-counter painkillers such as Advil, Motrin and Aleve, all carry higher risks for heart attack survivors.
Researchers from the Copenhagen University Hospital Gentofte in Denmark, gathered information from approximately 100,000 patients who suffered a heart attack between 1997 and 2009. Forty-four patients were found to have filled at least one NSAID prescription.
The study revealed patients who had taken painkillers increased their risk of dying by 59 percent within a year and 63 percent within five years following their first heart attack. In addition, patients increased their chances of experiencing another heart attack or dying from coronary artery disease by 30 percent after one year and 41 percent higher after five years due to NSAID usage.
Typically individuals who suffered a heart attack are at an increased risk of death or another heart attack within their first year, but the extra risk can be seen between five to 10 years. The risk is the same for both men and women.
In a statement released by the American Heart Association, "It is important to get the message out to clinicians taking care of patients with cardiovascular disease that NSAIDs are harmful, even several years after a heart attack," said Anne-Marie Schjerning Olsen, MD, the study's lead author and a fellow in the cardiology department at Copenhagen University Hospital Gentofte in Denmark.
The American Heart Association warns the use of NSAIDs should be limited and the ability to purchase the painkillers over-the-counter should be reassessed. "Allowing a drug to be sold without prescription must be perceived by the general public as a strong signal of safety, and may be contrary in this case," Schjerning Olsen said.
However, researchers did not test NSAID painkillers in a controlled clinical trial, so the data does not reflect a definite answer, but Schjerning Olsen believes the painkillers are the likely perpetrator for the increased risk of a second heart attack and death.
Published by Medicaldaily.com