Overcoming Cancer With Henna Heals: Global Artist Community Empowers Patients With Temporary Head Tattoos
Complete hair loss is one of the most common side effects of chemotherapy. Patients often turn to wigs, hats, and scarves to cover their heads, but now there's a new alternative.
Henna Heals is a global community of artists that tattoos temporary "henna crowns" on patients' bald heads, as a form of empowerment.
In 2011, Henna Heals began as a group of five women in Toronto,Ontario, but has since expanded to nearly 150 artists worldwide — in the United States, Asia, Europe, and Australia.
Henna Heals has participated in various events, including Canadian Cancer Society's "Cuts for Cancer" and "Relay for Life," as well as the Toronto International Dragon Boat Race Festival.
Henna paste is made using all natural ingredients: Body Art Quality henna powder, fresh lemon juice, sugar, and Therapeutic Grade essential oils. On Henna Heal's Facebook page, they warn their audience that some henna can be dangerous, including pre-packaged and black henna. Henna Heals ensures they don't use any chemicals or preservatives and have three years of health and safety research behind them.
The intricate designs take anywhere from one to two hours to draw, then last about two weeks, and will naturally fade off the skin.
Other people who seek "henna crowns" include those suffering from alopecia, an autoimmune disease which causes partial or total hair loss. Henna Heals also specializes in henna for other parts of the body, such as breasts and chest. The idea is to allow people to associate positive thoughts with an area of their body which has been physically (and emotionally) scarred.
Henna Heals keeps the organization running by offering henna services to the community and using 10 percent of those proceeds to pay for the henna for those who've lost their hair due to medical conditions.
For more photos and videos, visit Henna Heal's website.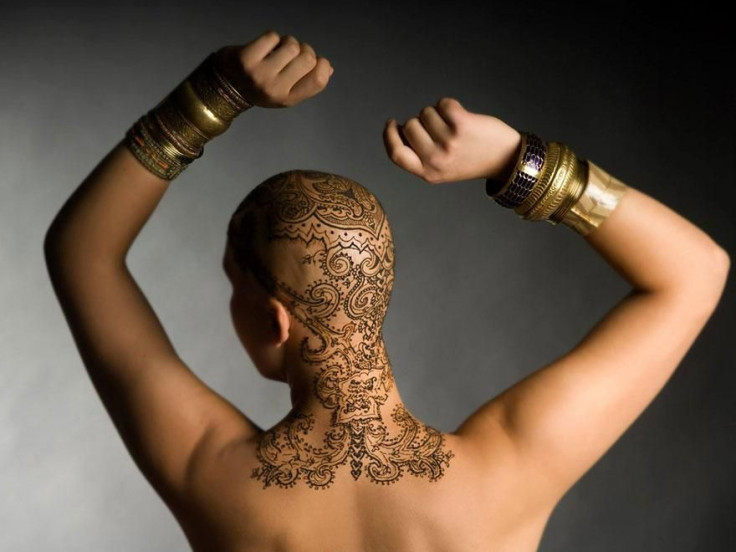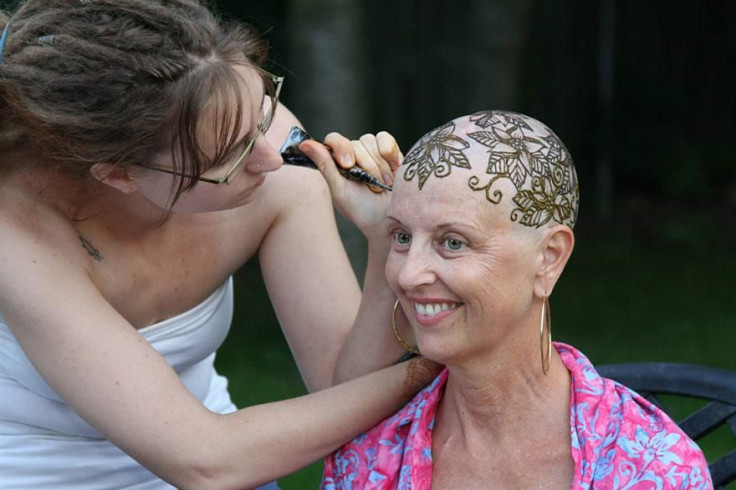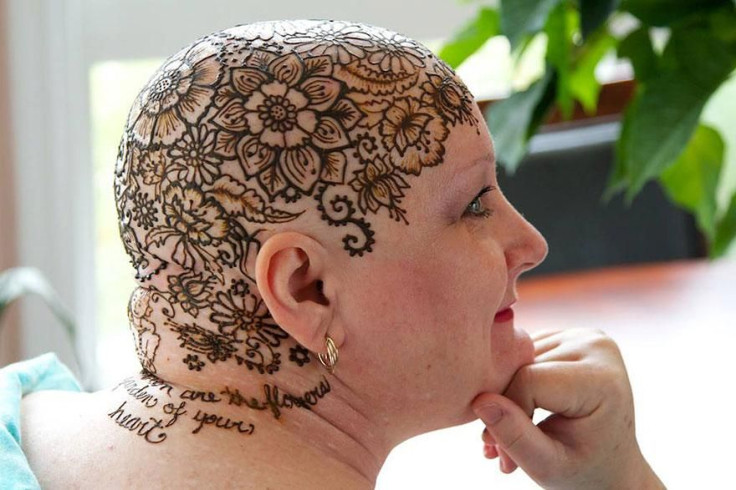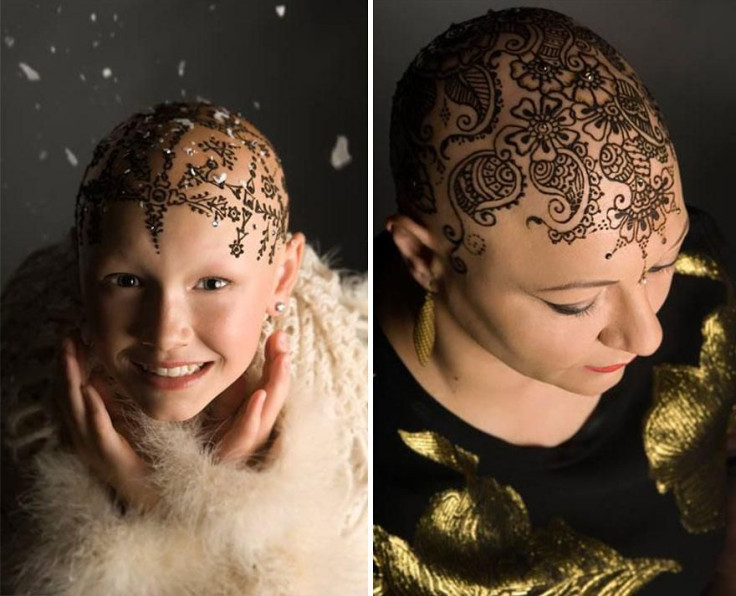 Published by Medicaldaily.com