Oxidative Stress May Cause Male Infertility By Damaging Semen Quality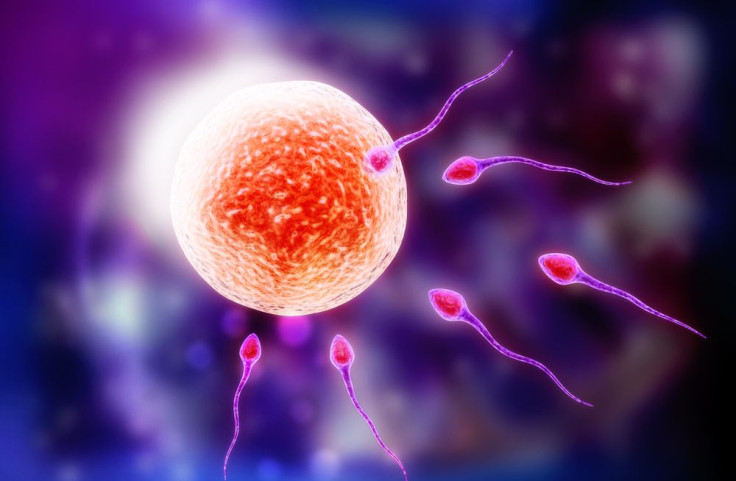 The quality of semen is considered a key indicator in male fertility and can tell a lot about a man's overall reproductive health. Researchers from Columbia University's Mailman School of Public Health and Rutgers School of Public Health have revealed in a study published in the Fertility and Sterility journal that psychological stress can have damaging effects on the quality of sperm and semen, including concentration, appearance, and ability to fertilize an egg.
"Men who feel stressed are more likely to have lower concentrations of sperm in their ejaculate, and the sperm they have are more likely to be misshapen or have impaired motility," said Dr. Pam Factor-Litvak, senior author and associate professor of epidemiology at the Mailman School of Public Health, in a statement. "These deficits could be associated with fertility problems."
Factor-Litvak and her colleagues recruited 193 men between the ages of 38 and 49, who were enrolled in the Study of the Environment and Reproduction at the Kaiser Foundation Health Plan in Oakland, Calif., from 2005 to 2008. The research team used both a subjective scale of how they felt and an objective scale, including life events leading up to stress to test each man's work and life stress levels. The participants were also asked to provide semen samples that were analyzed by University of California-David technicians using fertility testing that assess sperm appearance, motility (the ability to move spontaneously and actively), and semen concentration.
After accounting for each man's fertility concerns, reproductive health history, and subsequent health issues, researchers found that stress in life had impaired male fertility. Stress at the workplace played no part in diminishing the group's semen quality. However, researchers said it can still have an effect on overall reproductive health, since it did hinder their levels of testerosterone. Although work stress was not considered beneficial for sexual health, unemployed men have the worst of it when it came to sperm quality and concentration. Regardless of stress levels, unemployed men had lower quality sperm compared to employed men.
"Stress has long been identified as having an influence on health. Our research suggests that men's reproductive health may also be affected by their social environment," explained Dr. Teresa Janevic, the study's first author and an assistant professor at the Rutgers School of Public Health.
According to the American Society for Reproductive Medicine, men and women are equally affected by infertility in spite of the misconception that women are more likely to deal with reproductive health complications. Researchers involved with this study are unsure what exactly it is about stress that can cause negative implications for semen quality. They speculate that it may be caused by the release of glucocorticoids, a steroid hormone that can reduce sperm production and levels of testosterone. Semen quality and fertility could also be negatively impacted by oxidative stress.
Source: Factor-Livak P, Kahn L, Janevic T. Effects of work and life stress on semen quality. Fertility and Sterility. 2014.
Published by Medicaldaily.com