Oxytocin Receptor May Influence Postpartum Depression, Be Potential Biomarker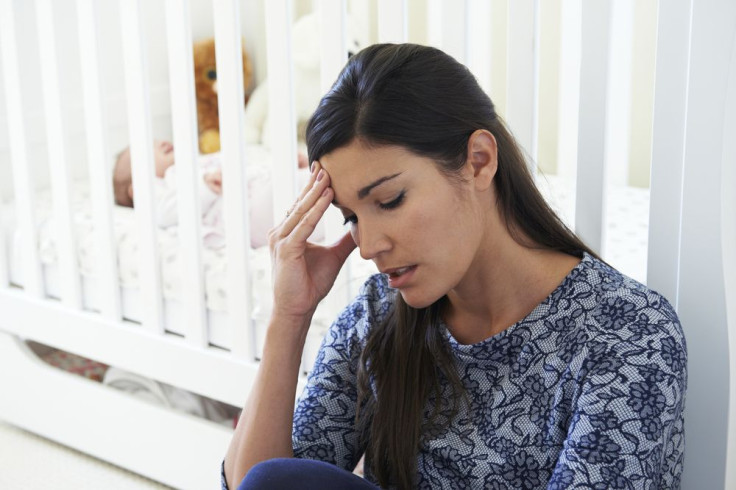 Women with a history of depression prior to their pregnancy face an increased chance of developing postpartum depression (PPD) — as much as 41 percent, according to the American Psychological Association. An estimated nine to 16 percent of women without a history of mental illness will also experience PPD. Is there any way of knowing which of these women will be affected? A new study published in Frontiers in Genetics may have found a potential biomarker for the condition.
The biomarker stems from the oxytocin receptor gene (OXTR). Oxytocin, also (and more commonly) known as the love hormone, plays a role in everything from a healthy birth to mood and emotional regulation. Previous studies have already associated low levels of oxytocin with PPD.
In this particular study, researchers hypothesized that "individual epigenetic variability at OXTR may impact the development of PPD and that such variability may be central to predicting risk." They analyzed data collected in 269 cases of PPD, which included genotype and DNA methylation that had been extracted from women's blood, as well as data from 276 women in a control group who were similar in "age, parity, and presence or absence of depressive symptoms in pregnancy."
Researchers focused on how the aforementioned data influenced symptoms of PPD, and the results showed an interaction occurred between genotype and methylation among women who had not experienced prenatal depression but were now experiencing PPD. These findings suggest oxytocin may play an even greater role in maternal behavior than once thought.
"We can greatly improve the outcome of this disorder with the identification of markers, biological or otherwise, that can identify women who may be at risk for its development," Jessica Connelly, senior study author and an assistant professor of psychology at the University of Virginia, said in a press release. "We know that women who have experienced depression before pregnancy are at higher risk of developing depression in the postpartum period. However, women who have never experienced depression also develop postpartum depression. These markers we identified may help to identify them, in advance."
The National Institute of Mental Health (NIMH) and the Eunice Kennedy Shriver National Institute of Child Health and Human Development are also focusing on the risk factors and outcomes of developing PPD. In a recent collaboration, the two institutes directed a new video about PPD in order to "raise awareness about issues affecting women and their families throughout the lifespan, including mental disorders such as [PPD], and issues that can impact mental health, including bullying and aging."
This video is part of their module on PPD, and features a former patient and clinical researchers involved in NIMH's intramural studies. Watch it below for more information.
Source: Connelly JJ, et al. Interaction between oxytocin receptor DNA methylation and genotype is associated with risk of postpartum depression in women without depression in pregnancy. Frontiers in Genetics. 2015.
Published by Medicaldaily.com