Ozempic: 8 Celebrities Speak Out Amid Diabetes Drug's Alleged Weight Loss Wonders
Word is out that the diabetes drug Ozempic is Hollywood's latest trendy weight loss solution. Celebrities allegedly hoard the medication to ensure a successful body transformation, causing real diabetes patients to struggle to get prescription refills.
Amid the hullabaloo over the pricey drug, some celebrities have spoken out and addressed whether they really used Ozempic to dramatically lose weight. Below are eight famous people who addressed the issue and confirmed or denied using the drug.
Chelsea Handler
The former "Chelsea Lately" host recently confirmed via the "Call Her Daddy" podcast that she used Ozempic without even realizing it.
According to Handler, her "anti-aging doctor just hands it out to anybody." So she did not know she was using the drug until a friend told her about it and its intended use for type 2 diabetes.
"I didn't even know I was on it," she said before confirming that she has since stopped taking the drug. However, she admitted that she knew some people who were irresponsibly using the medication.
Khloe Kardashian
The "Keeping Up With the Kardashian" alum has been flaunting her sexy and toned body on social media. After struggling with her weight years ago, Khloe has managed to get her desired "revenge body."
But when she showed off a photo from her Sorbet magazine feature last month, one fan assumed that her body transformation was thanks to Ozempic.
The "Kardashians" star quickly shut down the assumption by sharing how hard she worked for her to achieve her current physique.
"Let's not discredit my years of working out. I get up 5 days a week at 6am to train. Please stop with your assumptions. I guess new year still means mean people."
Elon Musk
The famous visionary and business magnate has also confessed to using the diabetes drug though it's unclear if he has the condition.
Based on a conversation he had with a fan who complimented his physique on Twitter last year, his secrets to staying fit were "fasting" and "Wegovy."
Wegovy is another brand name for the antidiabetic drug semaglutide, just like Ozempic and Rybelsus.
Rosie O'Donnell
The actress-comedienne happily shared that she lost weight over the holidays. In a TikTok video, O'Donnell said she got rid of about 10 pounds over Christmas.
But even before people could start assuming that she got on the Ozempic bandwagon, the TV personality said she was on Mounjaro and Repatha. The former is a type 2 diabetes drug, while the latter is for cholesterol regulation.
Additionally, O'Donnell stopped drinking her favorite beverage, Diet Coke, and feeding her sweet tooth.
"I really stopped drinking like five or six Cokes a day. All I drink is water now. I'm not eating sugar as much as I can," she said in the video.
Remi Bader
TikTok Star Remi Bader was prescribed Ozempic for her prediabetes and insulin resistance. She revealed in the "Not Skinny But Not Fat" podcast that she had "mixed feelings" when her doctor prescribed the drug.
The 27-year-old revealed that she did lose weight when she used the medication. However, she gained twice the weight once she stopped. Confiding with her doctor about what happened, Bader was told she gained weight because she stopped taking Ozempic.
"I saw a doctor, and they were like, 'It's 100% because you went on Ozempic.' It was making me think I wasn't hungry for so long. I lost some weight," Bader said.
"I didn't wanna be obsessed with being on it long term. I was like, I bet the second I got off I'm gonna get starving again. I did, and my bingeing got so much worse. So then I kind of blamed Ozempic."
Andy Cohen
The "Watch What Happens Live" host does not have experience using Ozempic, but he's well aware of the trend among Hollywood stars. He addressed the issue in a tweet last September.
"Everyone is suddenly showing up 25 pounds lighter. What happens when they stop taking #Ozempic?" Cohen tweeted.
Jameela Jamil
The British actress had some strong words for celebrities using Ozempic despite not having diabetes. In an Instagram post, Jamil seemingly confirmed that more and more celebrities were using the drug for weight loss and not for what it's really intended.
"Rich people are buying this stuff off prescriptions for upwards of $1,000. Actual diabetes are seeing shortages. it's now a mainstream craze in Hollywood," she wrote.
The "She-Hulk" star continued, "HOPE this doesn't end the same way we were told opioids were safe. There is little to no discussion of the side effects in any advertising online."
Kyle Richards
The "Real Housewives of Beverly Hills" star received flak when she showed off her body transformation online. She was all the more shocked when she got accused of using Ozempic to achieve her weight goal.
In a recent interview with celebrity news outlet Page Six, Richards said she's "frustrated" by the baseless rumors since she's never even heard of Ozempic.
"I had never heard of it. I had heard of it when they accused me, but I'd already lost weight by the time I had heard about Ozempic, so it was really frustrating to me," she said.
Richards went on to explain that she lost weight by working out "for two hours every day" and not because of Ozempic or "those diet drugs."

Last year, Variety ran a story on how many celebrities who attended and won awards at the Emmys forgot to thank the injectable drug Ozempic for their weight loss.
The outlet claimed that the diabetes drug saturated the industry as more celebrities learned about its ability to shed extra pounds quickly. The trend has since been linked to the shortage of the drug in the country.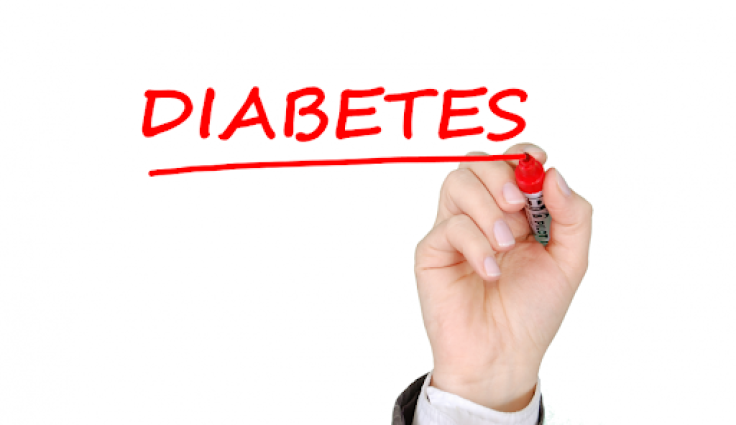 Published by Medicaldaily.com